Food
20 healthy Christmas snacks for kids
[ad_1]

Who loves baking and making treats to share during the festive season?
We tapped into Healthy Mummy Libby Butler's kitchen to take a peak at how she keeps the kids satisfied during the Christmas season.
"While there isn't much I can do to avoid my kids indulging in sweets, lollies, chocolates and candy canes," she says. "I know I can balance it out by having healthier snacks available at all times!"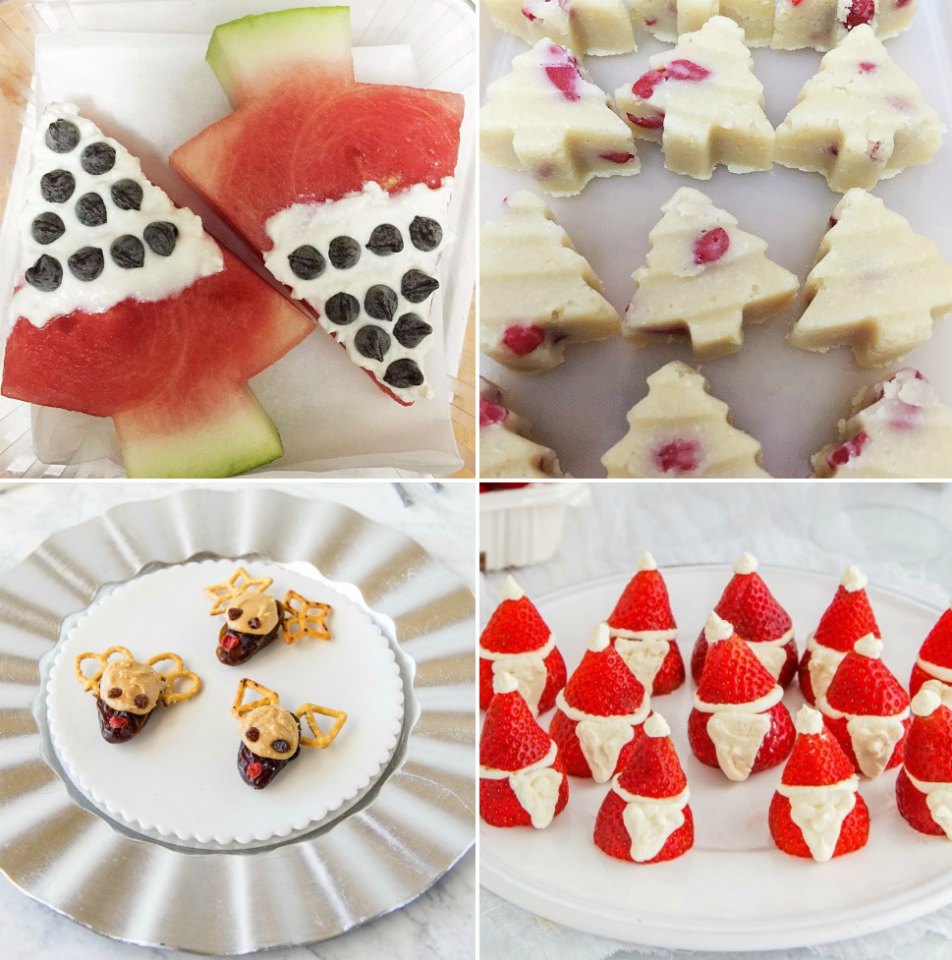 20 healthy Christmas themed snacks for the kids
With multiple social gatherings in the lead up, not to mention the week of festivities while celebrating Christmas, having easy-to-make, healthy, kid-friendly snacks is a great way to keep Christmas at a stress level of zero.
"Here are some of the many Healthy Mummy snacks my children enjoy at Christmas time, as well as throughout the year"
What Libby made:
1. Frozen Watermelon Trees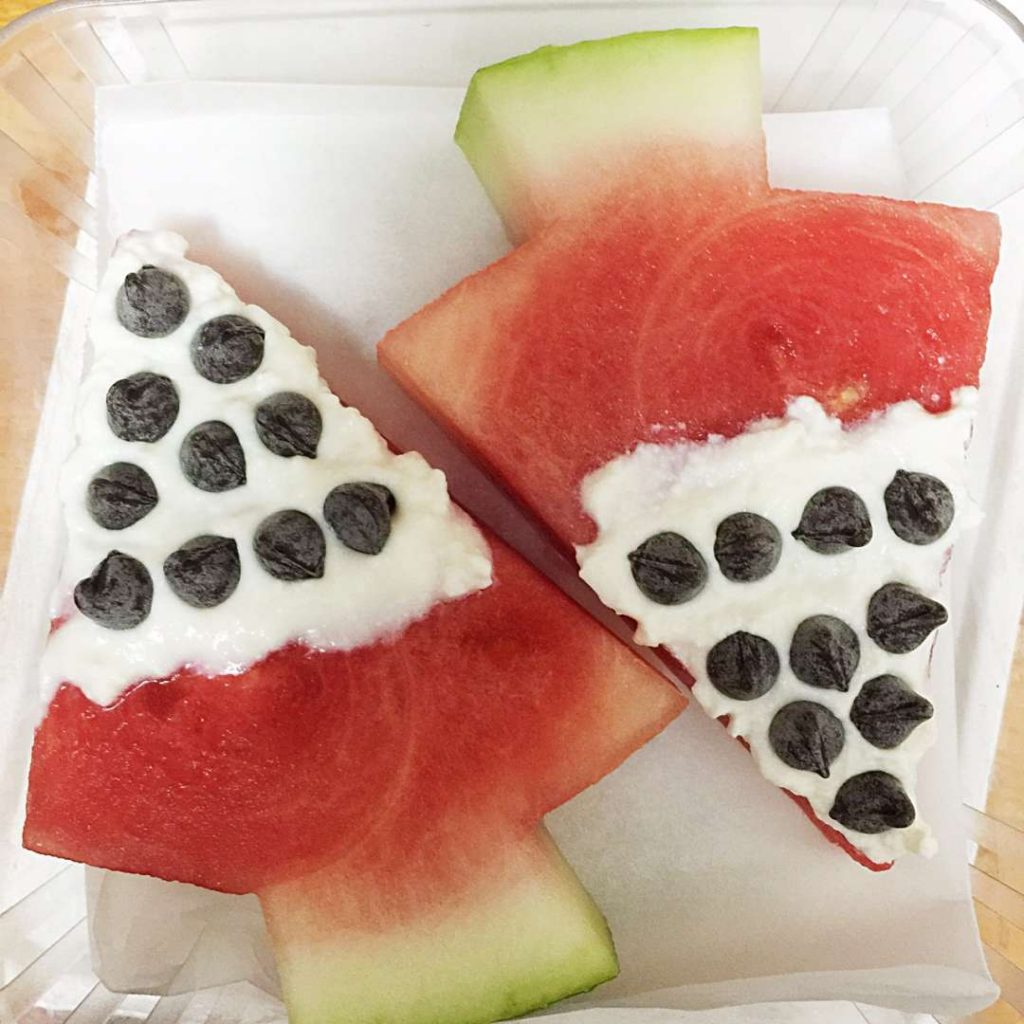 Deliciously sweet this recipe is not only good for you but also makes for a perfect kids snack.
"These are easy to make and store in the freezer for a cold, naturally sweet snack on warm Summer afternoons, instead of sugar-filled ice blocks.
"If you have a child who refuses to eat blueberries (like me), you could use sultanas, raisins, raspberries, pistachios, cranberries or choc chips as decorations instead."
2. Spicy Ginger Cookies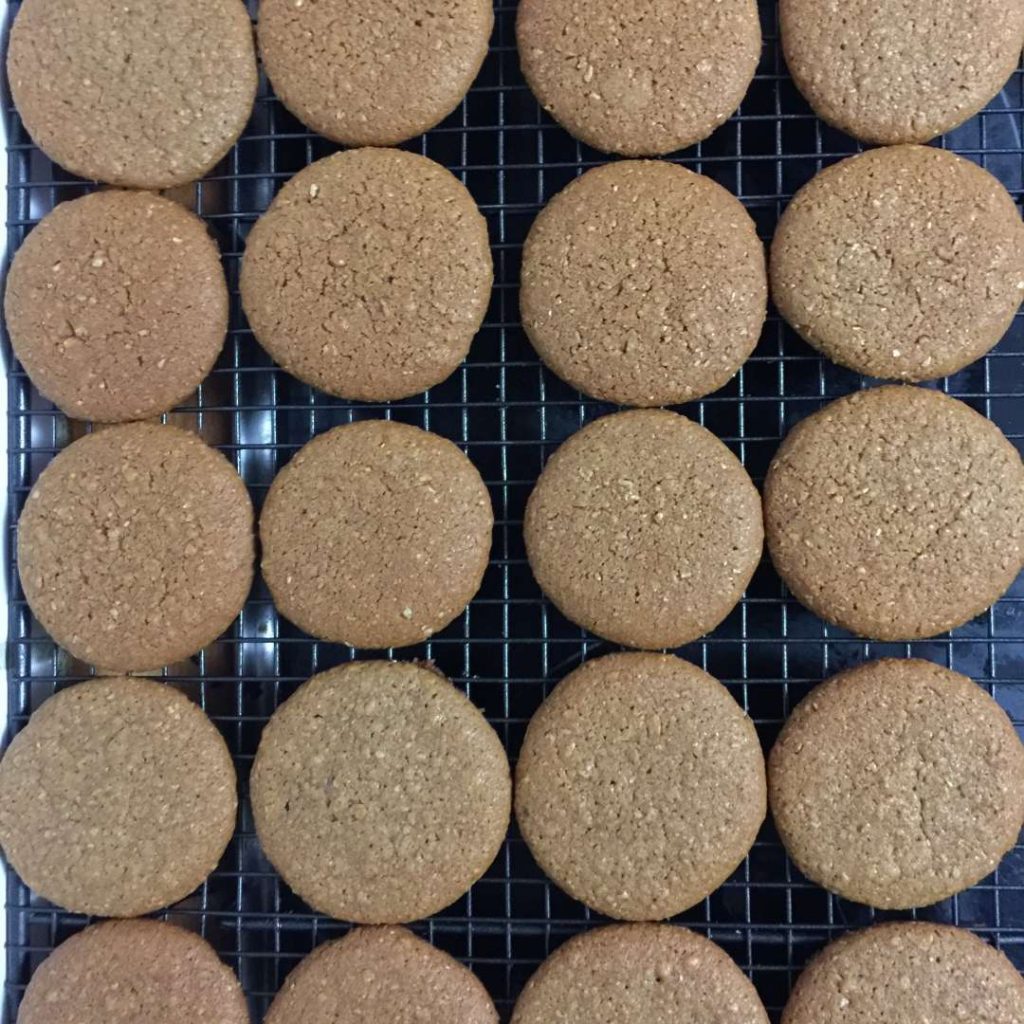 "We are a family of Ginger nut lovers – hubby always stocks up on packets of these biscuits as he loves them with a cuppa of an evening. 
"I like to cook these Spicy Ginger Cookies for a little longer so they achieve the Ginger nut crunch – absolutely delicious and hubby and the kids LOVE them!"
This recipe is available for Challenge members on the 28 Day Weight Loss Challenge recipe hub.
3. Gingerbread Stars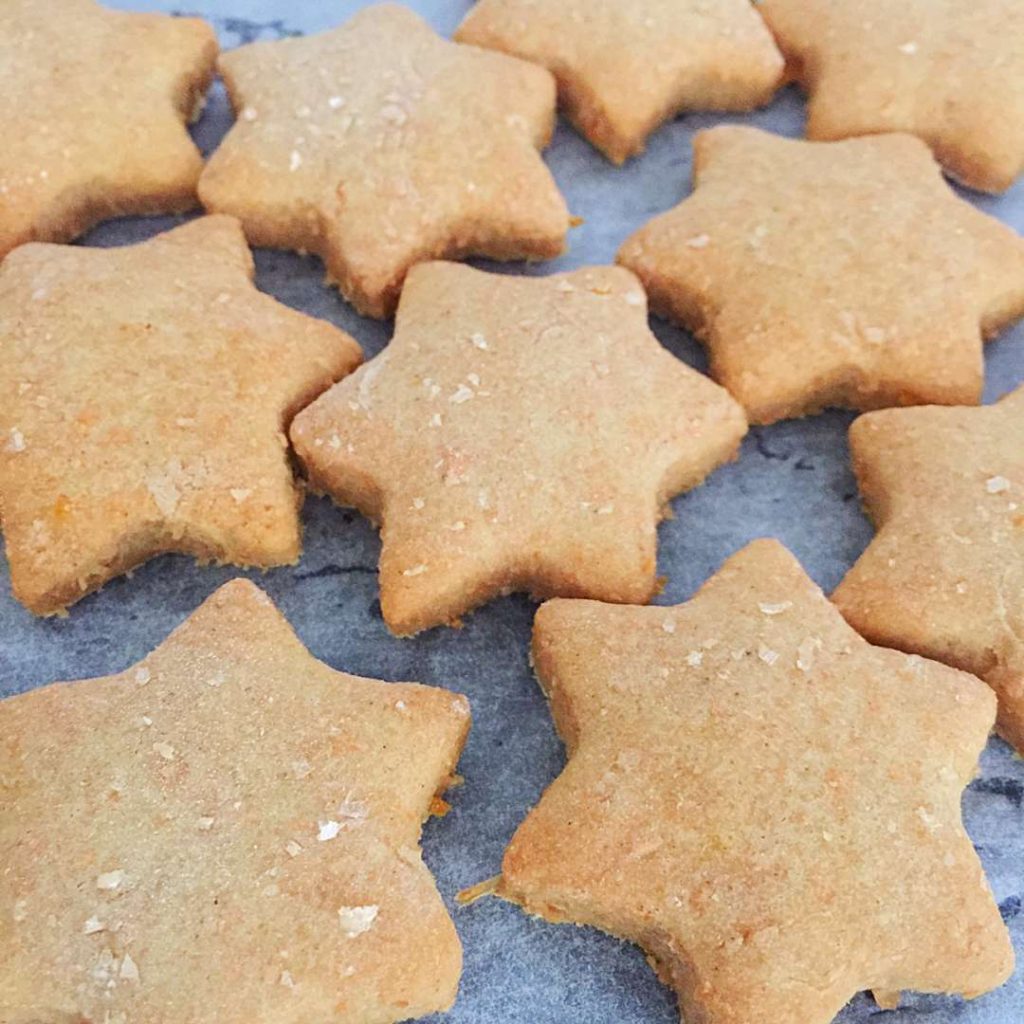 Get the kids to help you with the preparations and package up in cellophane bags to give to family and friends as healthy homemade Christmas gifts.
"My daughter and I like to bake these and package as gifts for her school teachers. Very similar to making traditional gingerbread, with less butter and sugar! Get the children involved in cutting out the star shapes!"
4. Reindeer Logs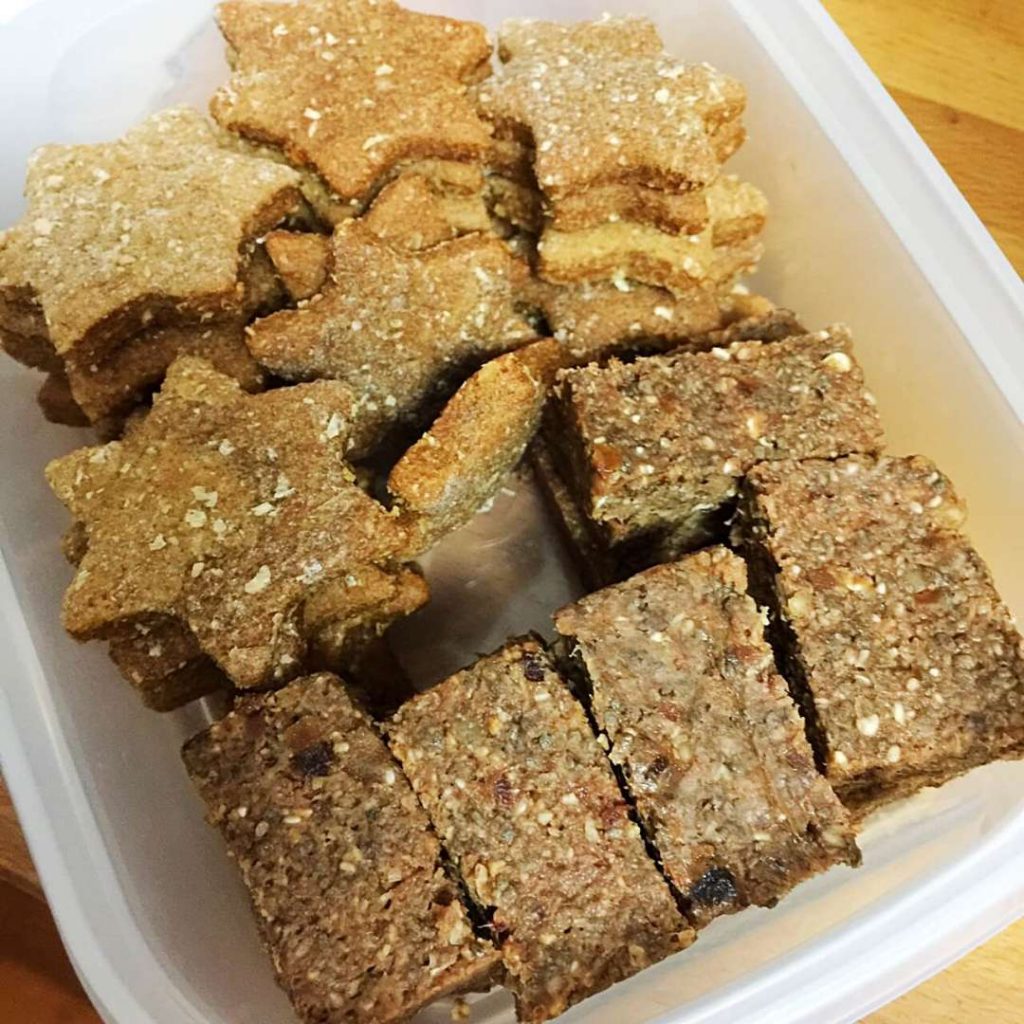 "Packed with nutrients and antioxidants, this yummy dairy-free, no-bake treat freezes well and I love to have it on hand for snacks or to add to a Christmas platter, when I'm asked to bring a plate."
This recipe is available for Challenge members on the 28 Day Weight Loss Challenge recipe hub.
5. Watermelon, Mint & Lime Christmas Slushie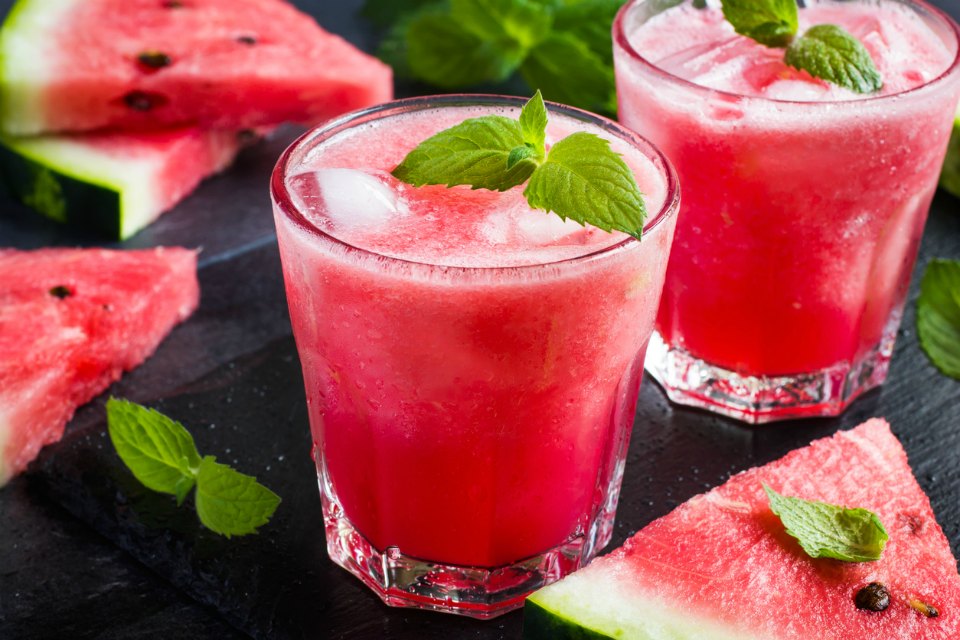 This yummy watermelon, mint and lime Christmas slushie is the perfect drink to keep the little ones cool and hydrated.
They're so simple to make you could even get the kids in the kitchen. To make preparation even easier, you can chop the watermelon into cubes and store in the freezer in zip-lock bags.
6. No Bake Spiced Stars
"Another no-bake snack you don't need to heat the house to prepare, and the kids can help make these also. Children love stirring, rolling and shape-cutting, so they're very helpful in the kitchen, while you're cooking up a storm!"
7. Neapolitan Bars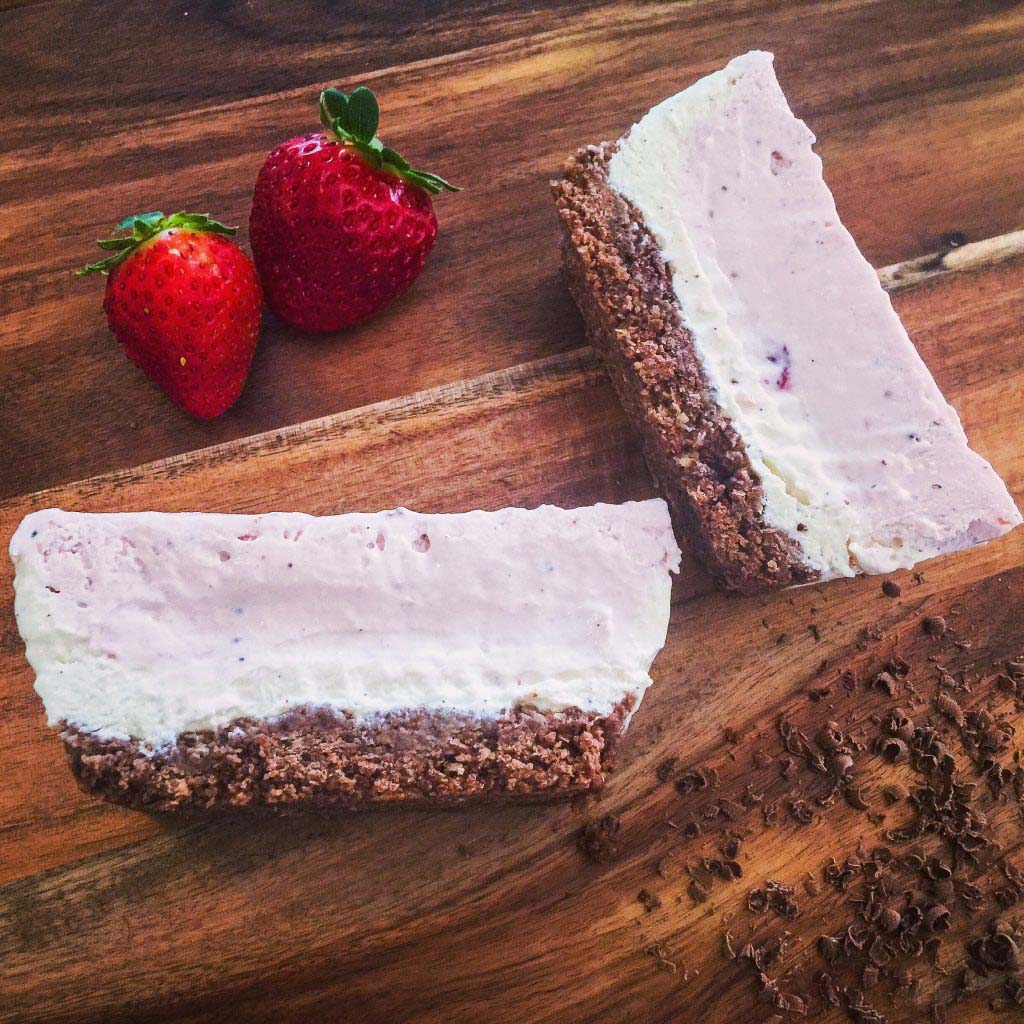 The best part is you can make it in advance! This will wow the little ones as they nearly all love ice cream!
At only 135 calories each, you'll feel at ease your kids and happy and healthy.
8. Choc Mint Balls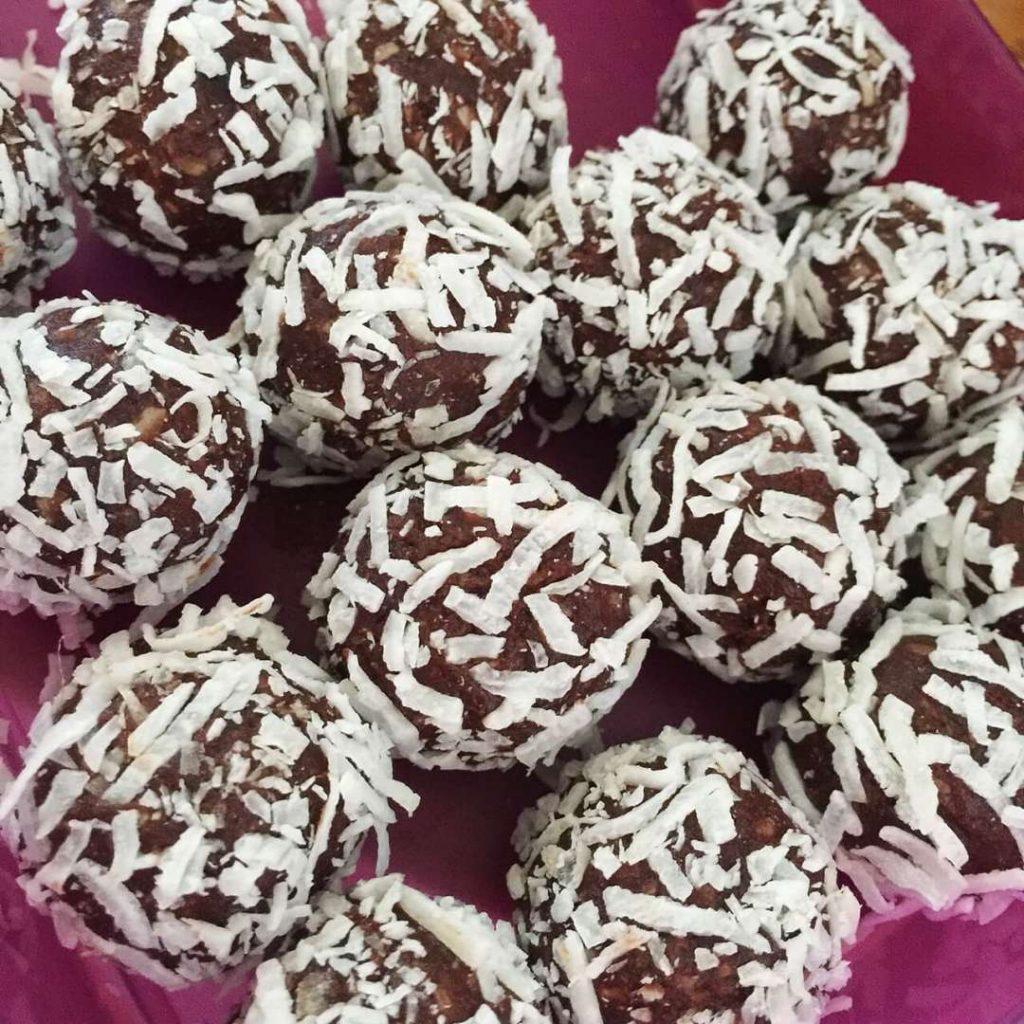 Free from gluten, dairy, grains, and refined sugar but they do not lack in taste! Freeze for a chilled chocolate snack.
"My kids love nothing more than getting their hands dirty and preparing their own snacks! They love rolling their own balls for lunchboxes or to take away with us.
"This is a simple mix that I can blitz up in the food processor and then move onto the next item on my baking list, while they roll them all up for me! (note: they will vary in shape and size)."
This recipe is available for Challenge members on the 28 Day Weight Loss Challenge recipe hub.
9. No Bake Christmas Bliss Balls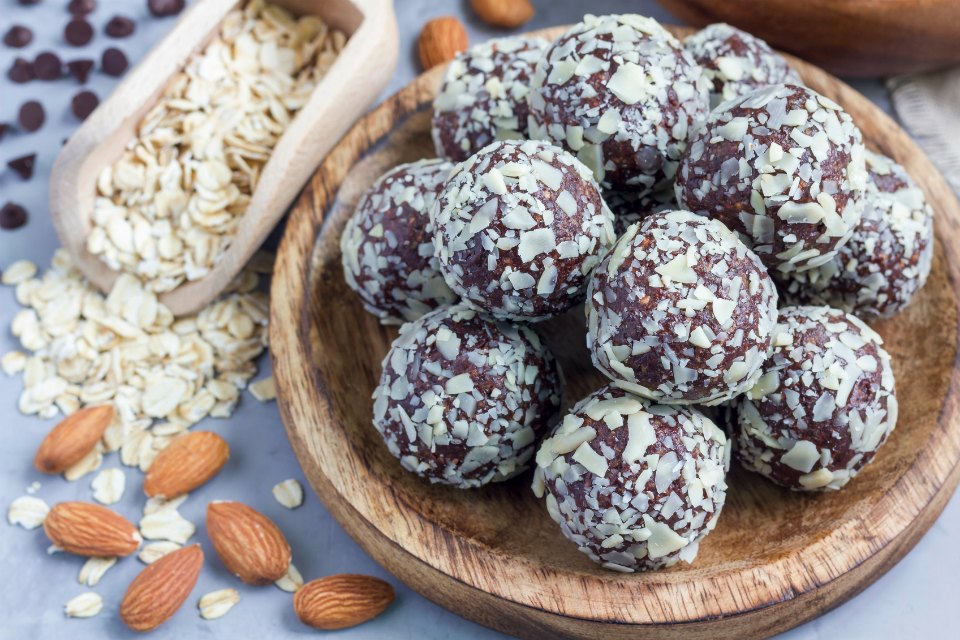 No oven needed! If you're feeling especially festive, get the kids to help you roll the balls in some ground pistachios (green) or processed goji berries (red).
10. White Chocolate Goji Fudge 
"Another sweet snack I like to pre-prepare in Christmas shaped moulds and store in the freezer for snacks or to add to party platters.
"These also make great gifts, as long as you can keep them refrigerated. They are gluten free, look pretty and taste great too! You can substitute chopped nuts or another dried fruit if your little ones aren't keen on the goji flavour."
This recipe is available for Challenge members on the 28 Day Weight Loss Challenge recipe hub.
11. Chocolate Watermelon Cubes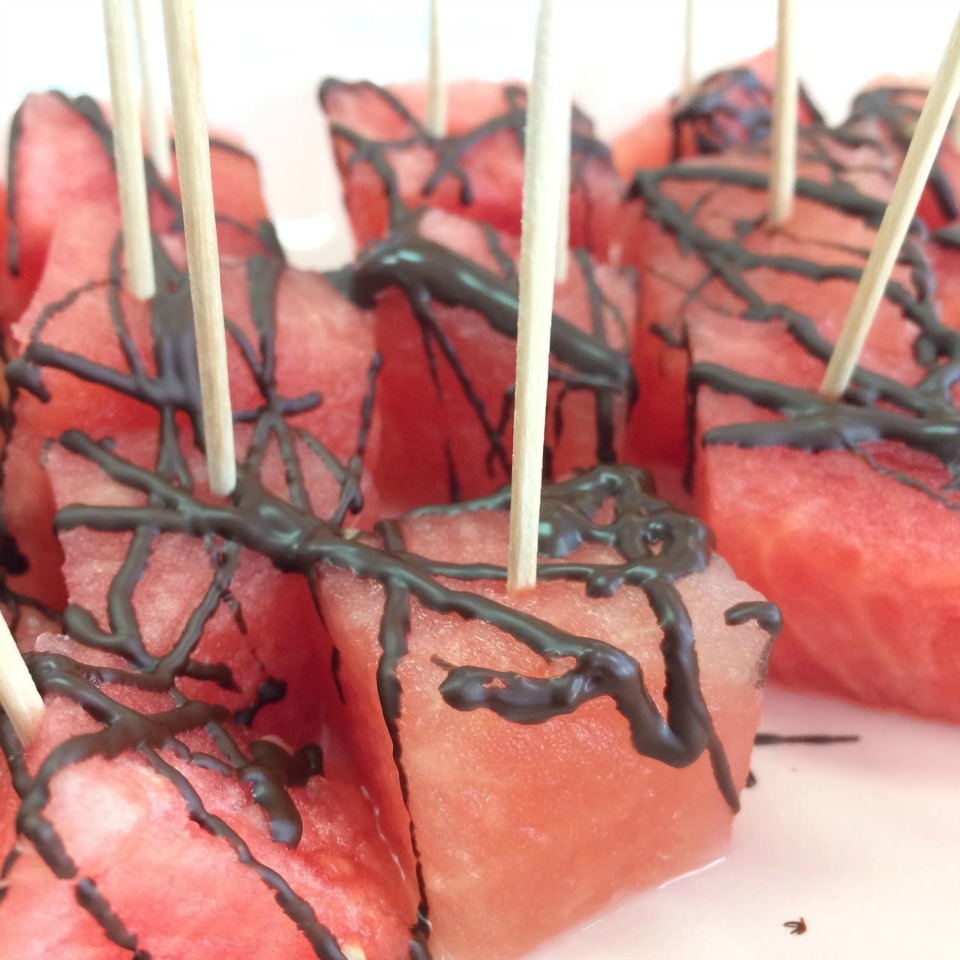 These adorable cubes are the perfect bite-sized snack for the kids. With only 2 ingredients they can afford seconds, third and fourth helpings!
12. Mini Pizza Bites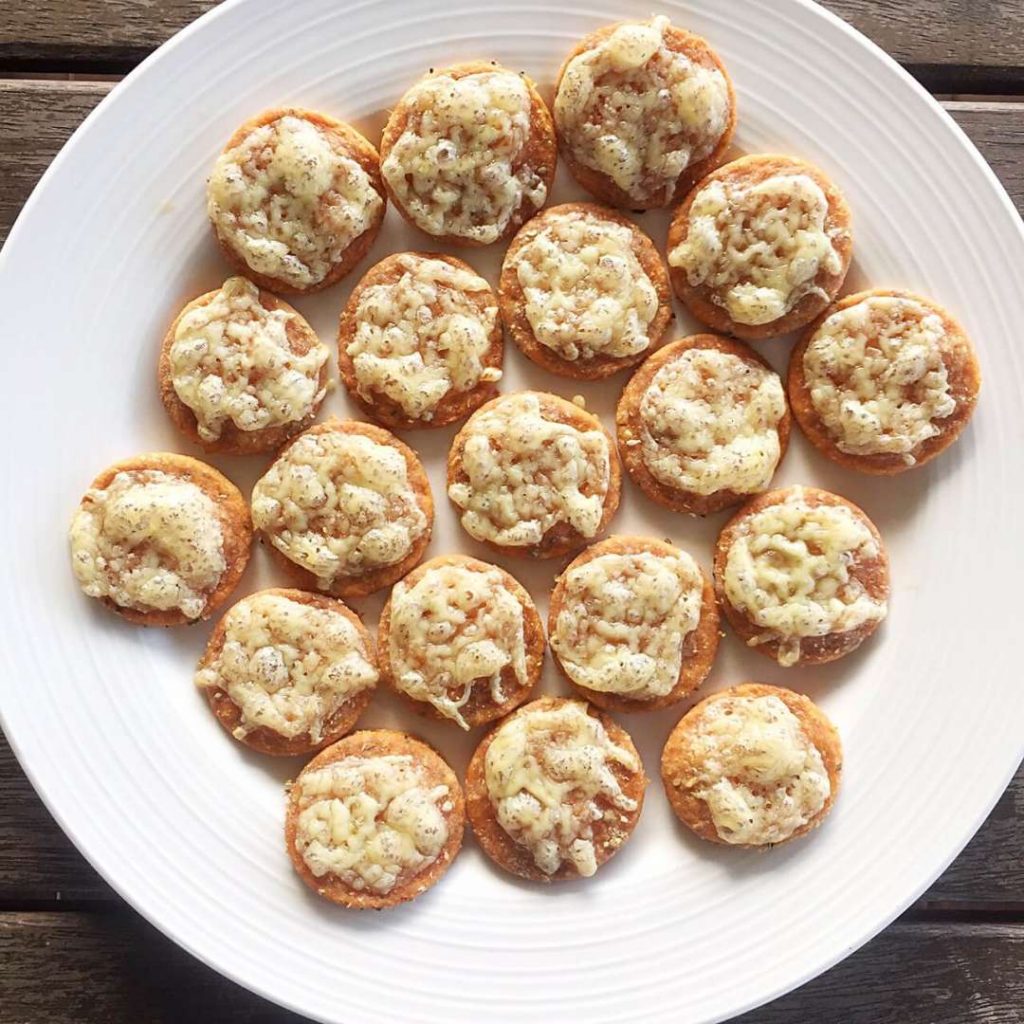 "These are SO easy to make and a big hit with children AND adults! They taste like little mouthfuls of pizza, and are a great way to satisfy cravings for savoury snack foods."
This recipe is available for Challenge members on the 28 Day Weight Loss Challenge recipe hub.
13. Date and Pretzel Reindeers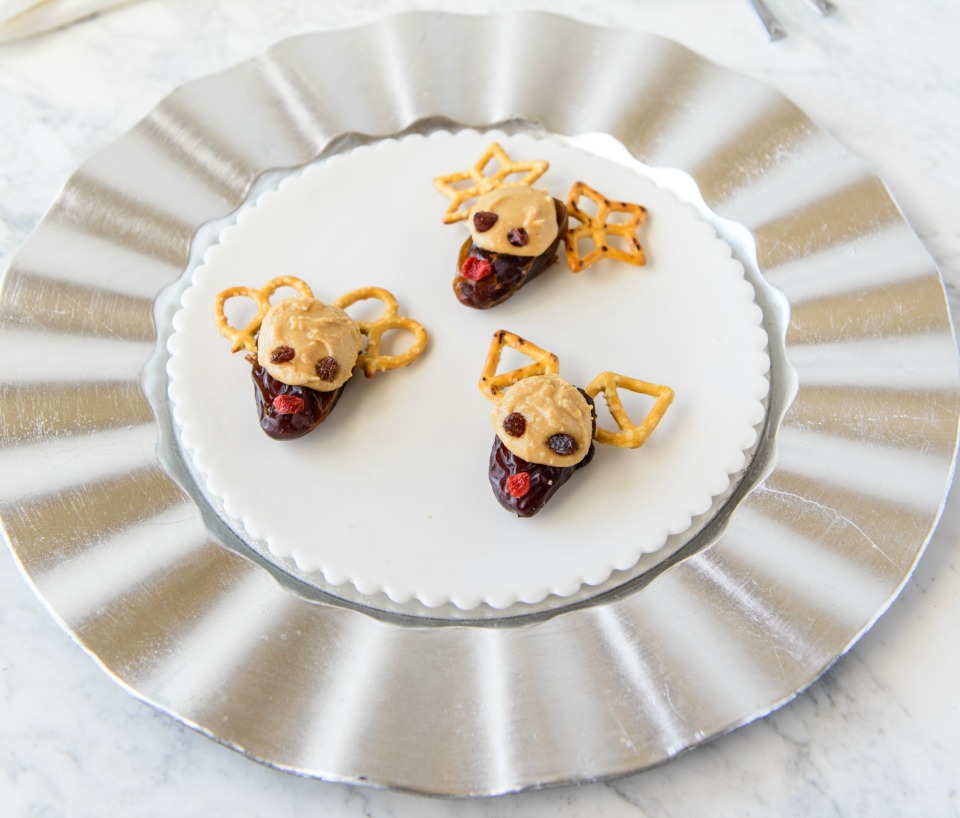 Christmas treats made healthy when these adorable Date And Pretzel Reindeers come into the mix.
Not only do these tasty little bites look fantastic, they also taste great thanks to the sweet and salty combo of dates, peanut butter, goji berries and pretzels.
14. Healthy Sausage Rolls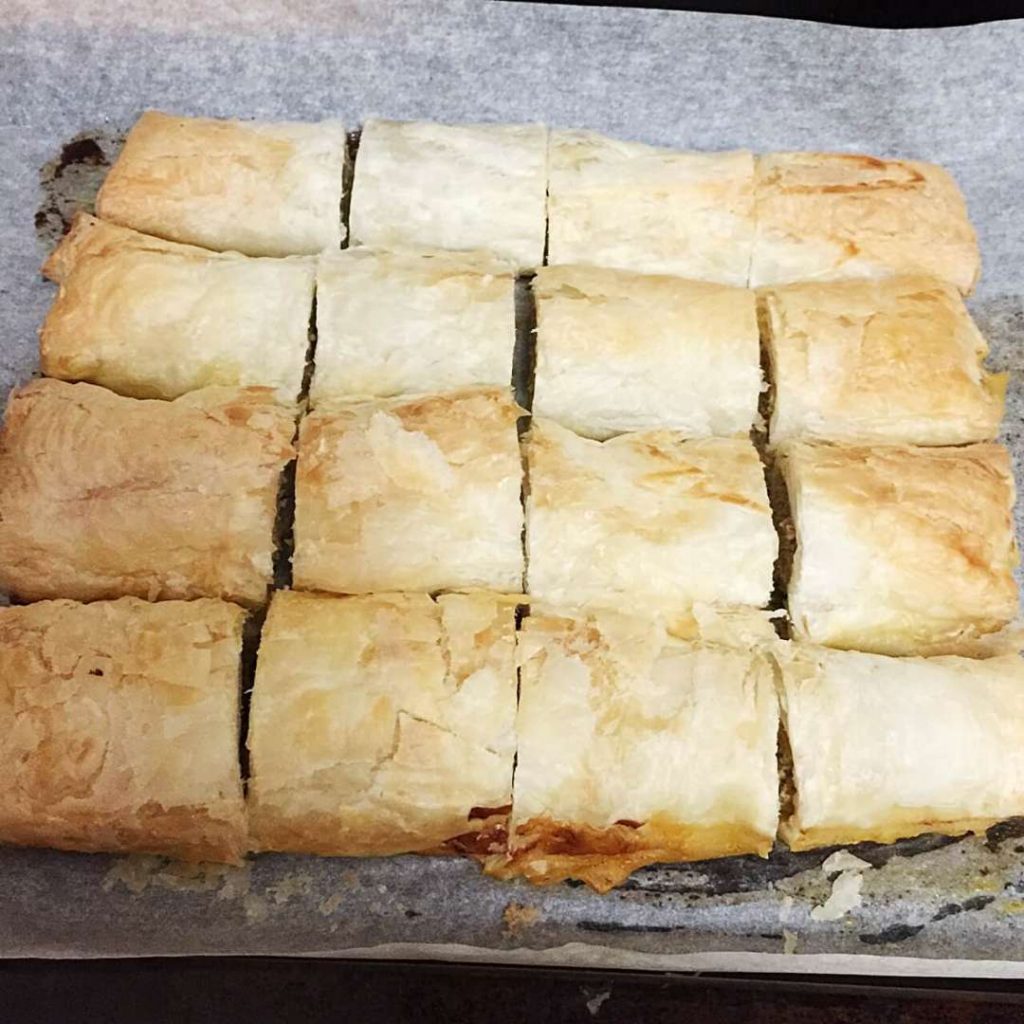 "No child will know that these are packed with veggies! I love making my own sausage rolls to either serve fresh from the oven, or freeze ahead of time for easy to grab school lunches or to feed the kids at social gatherings. I like to make my own tomato sauce for dipping in."
This recipe is available for Challenge members on the 28 Day Weight Loss Challenge recipe hub.
15. Berry Pistachio Semifreddo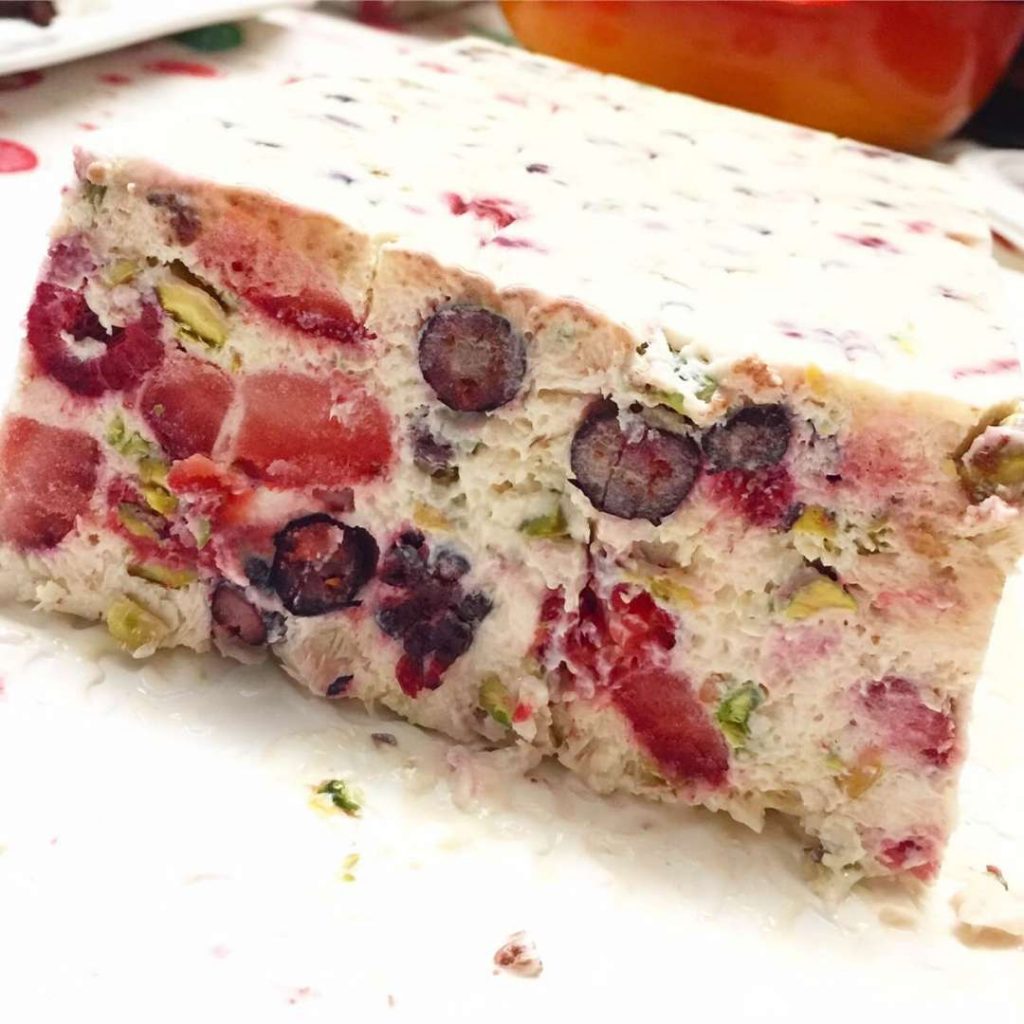 It's perfect for a hot summer day snack, or to end off a delicious BBQ meal.
"The colours of this dessert look like Christmas to me. A very simple recipe the kids can help stir together. You could freeze this in a pudding tin for something special on Christmas eve, or pour into ice block moulds for a hand-held snack.
"I love using a loaf tin and slicing it up. A great cool frozen treat on a warm Summer evening, that everyone loves!"
16. Frozen Chocolate Bananas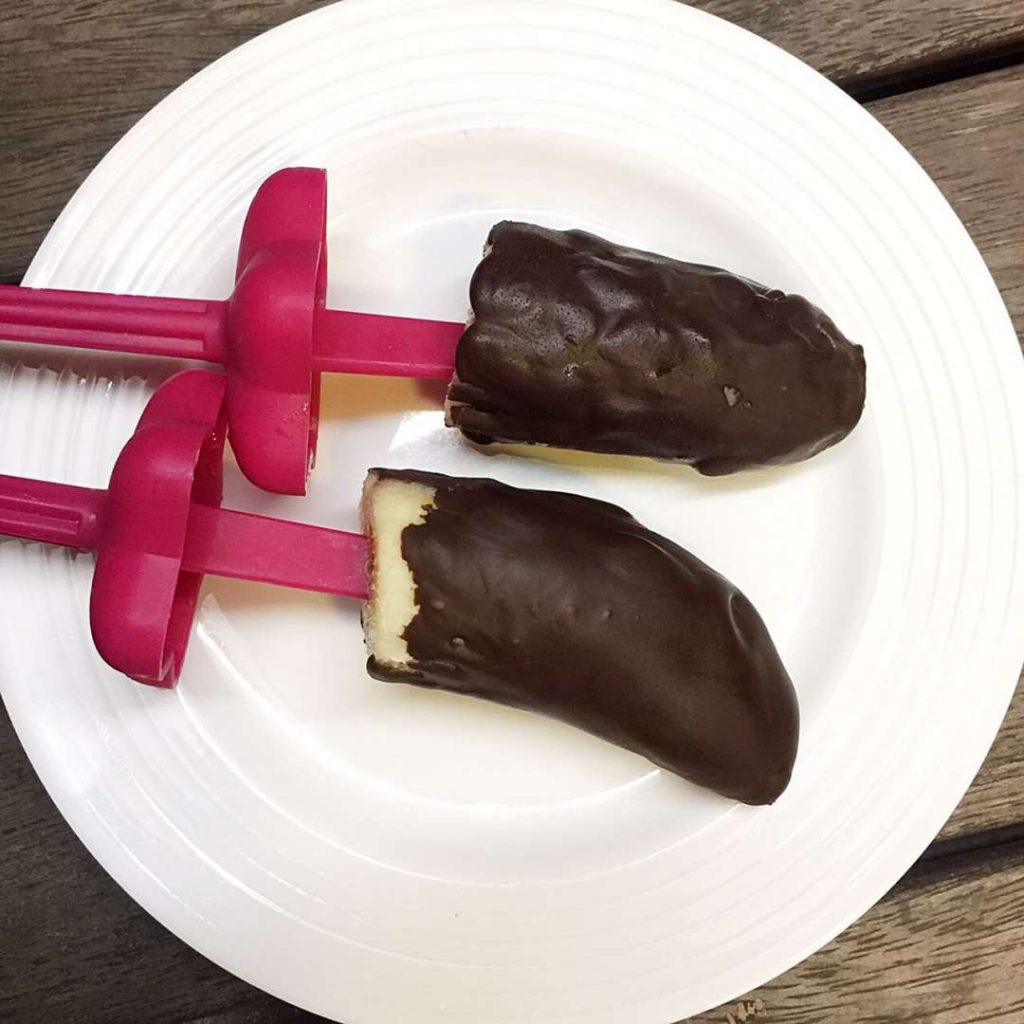 "SIMPLE and satisfying! We used to buy boxes of choc-top icecreams over the Summer period, but have not done so for a few years.
"We go through a fair amount of bananas in our house, and keep some in the freezer at all times, for smoothies, "ice cream", baking, or these!"
This recipe is available for Challenge members on the 28 Day Weight Loss Challenge recipe hub.
17. Strawberry and Banana Frozen Yoghurt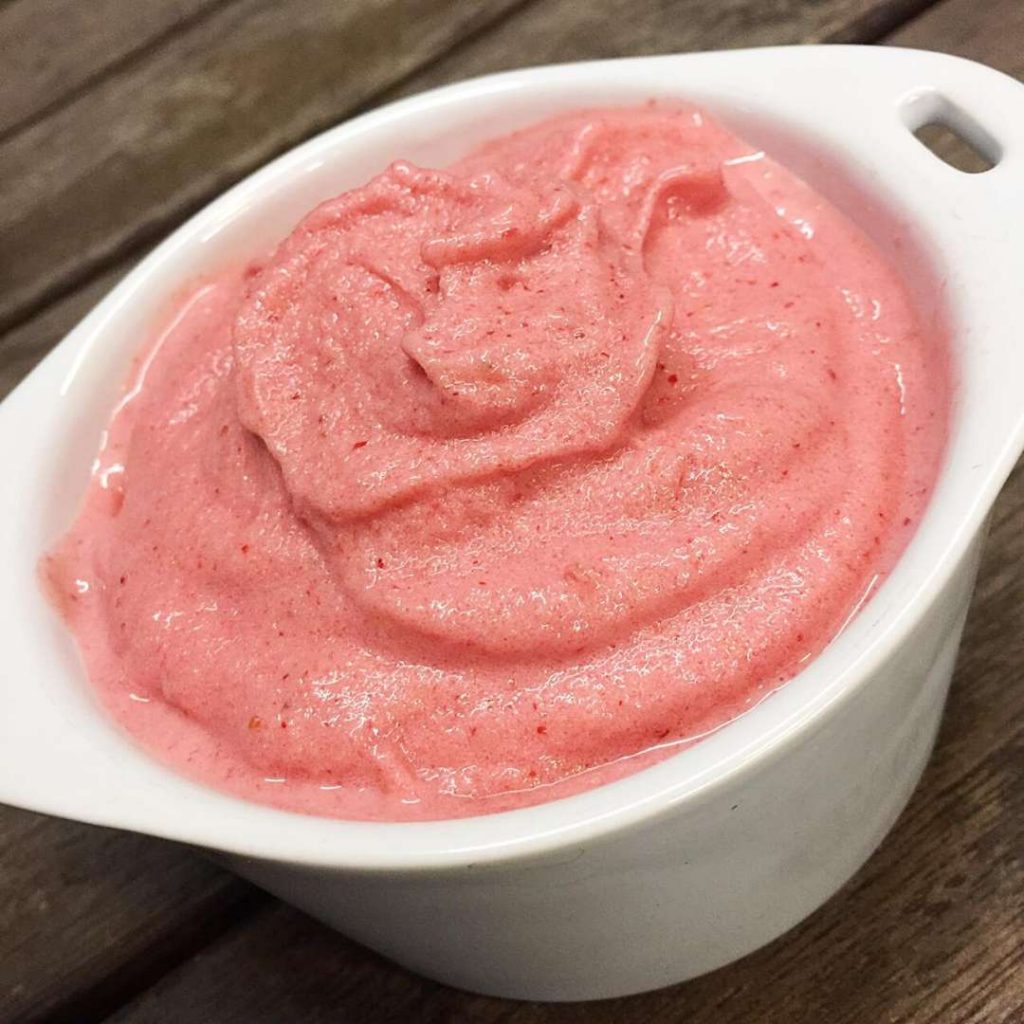 "No need for ice cream when you have frozen fruit! This yummy fruit and dairy dessert is very popular with my kids, who love it when I have 'ice cream' on hand! No time at all to prep this, and can be whipped up on the fly."
18. Healthy Strawberry Santas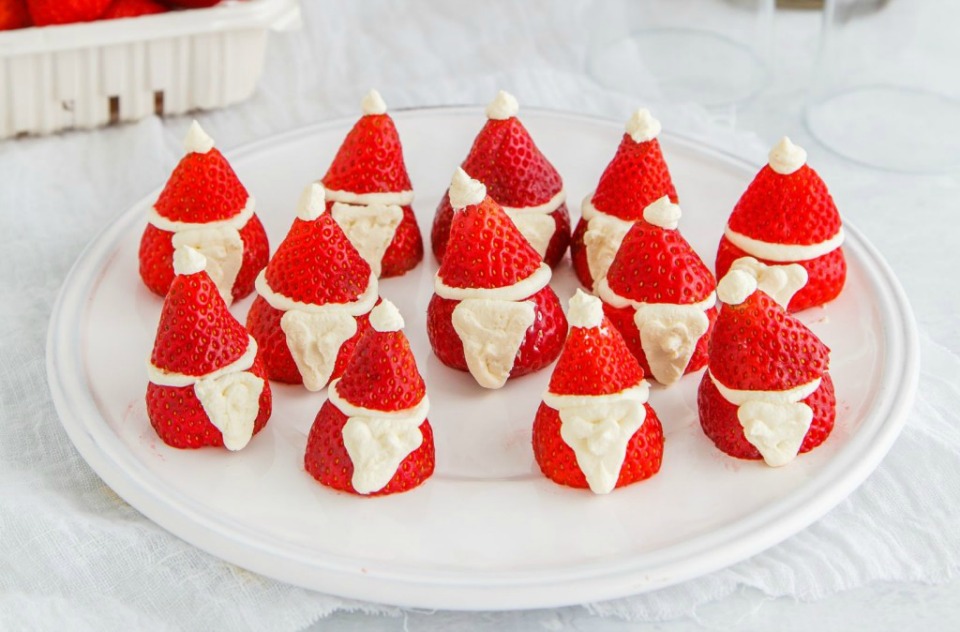 Instead of using calorie heavy pastry or biscuits, strawberry Santas use delicious, in-season strawberries and replace the traditional whipped cream that is often a staple of festive desserts with low fat cream cheese.
Fantastic for the kids' table at a Christmas party.
19. Christmas Tree Apple and Pear Platter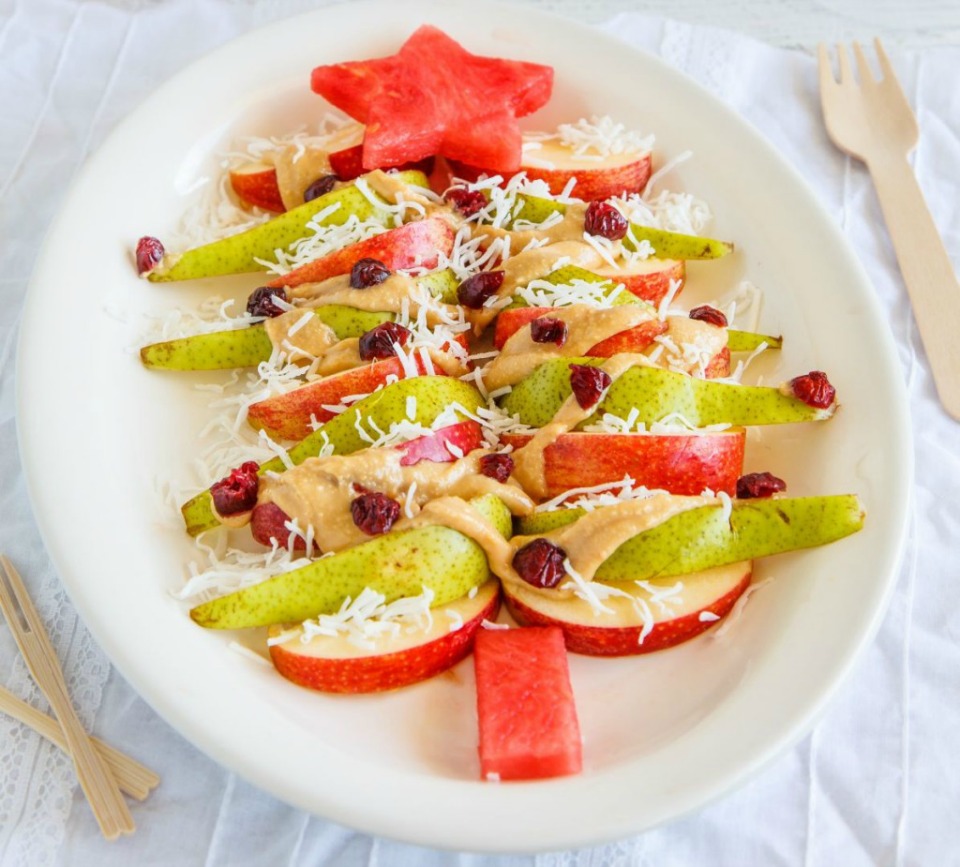 Guaranteed to be the centrepiece for a healthy Christmas lunch table. The kids will love it!
"Such a great Christmas Day table centrepiece idea, which can be served either before or after the meal. I don't mind little hands dismantling this decoration!"
This recipe is available for Challenge members on the 28 Day Weight Loss Challenge recipe hub.
20. Santa Chocolate Brownies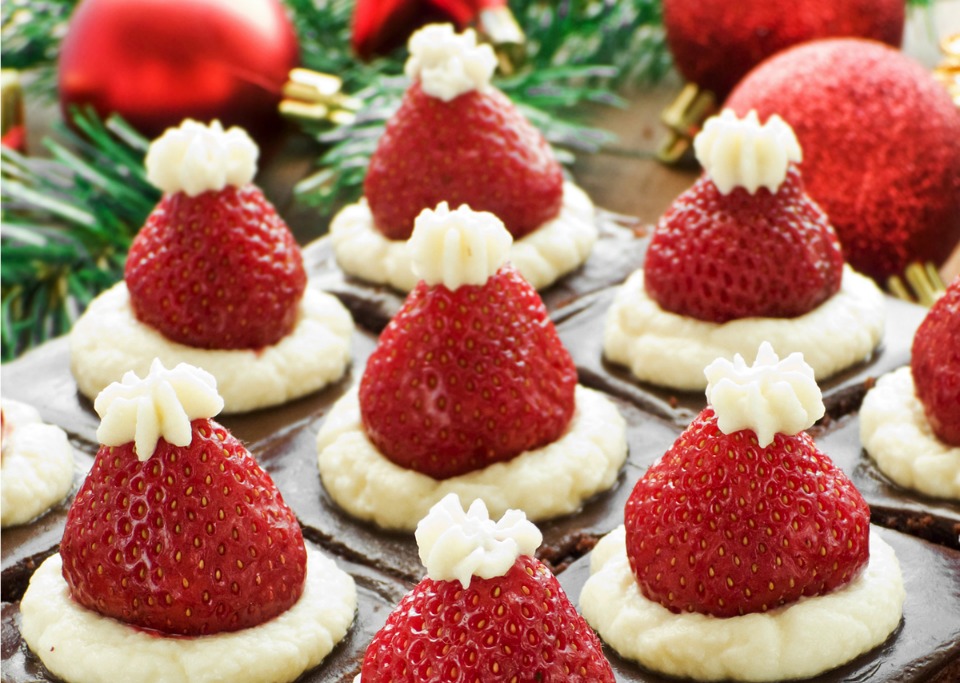 A delicious and healthy chocolate brownie your kids are guaranteed to love. At 230 calories your guests will also LOVE them and they're pretty enough to added to any Christmas table.
Join Libby on the 28 Day Weight Loss Challenge
Want to take charge of your own health and weight – then join our 28 Day Weight Loss Challenge TODAY.
With more than 4,000 delicious (and healthy) recipes, 350 exercises & 24/7 support – the 28 Day Weight Loss Challenge is designed (and proven) to help busy mums like you lose weight!
To learn more and join the Challenge, click here!
To support your weight loss, The Healthy Mummy also has a range of delicious and good-for-you smoothies.
Our smoothie range offers an excellent source of essential vitamins, minerals, nutrients & important antioxidants. It does not contain any weight loss accelerants, caffeine gluten and is dairy free. It is also a non Genetically Modified product!
To purchase one of our smoothies – click here


[ad_2]

Source link