Videos
BBC's "Ghosts" Ending with Season 5
[ad_1]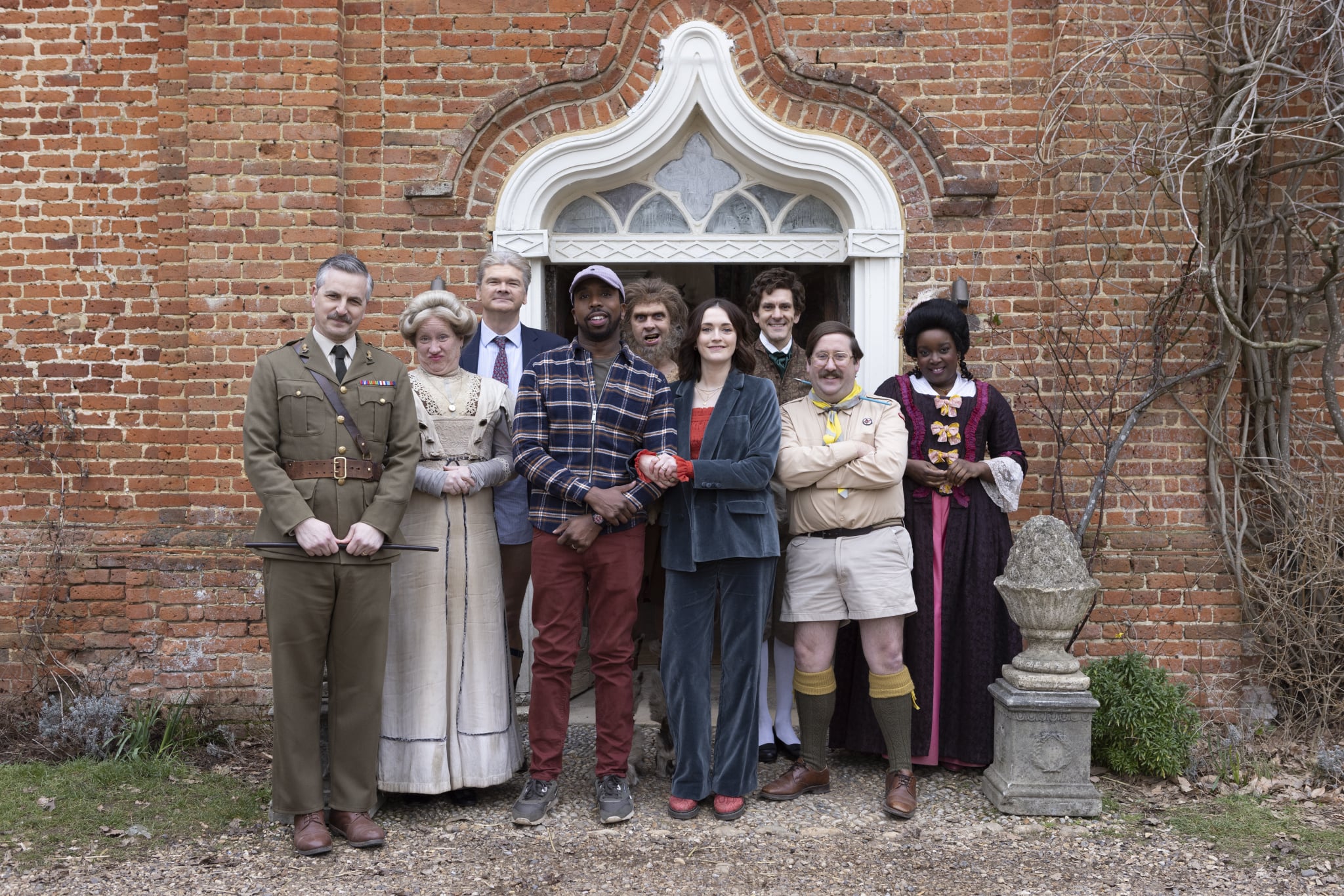 TV fans, we come with some controversial news: "Ghosts" is ending after five seasons. The BBC One series has just wrapped filming for the fifth season, and revealed that the upcoming Button House-based series will sadly be its last.
Members of the cast took to Twitter on 31 March to break the news via a joint statement. "After five incredible years haunting the halls of Button House, we have decided that the time is right to let our beloved sitcom 'Ghosts' rest in peace. We have just wrapped filming on our fifth and final series and we can't wait to share it with you all later this year," it said. "We could never have imagined the reception the show has enjoyed, or the fun we have had making it."
The BBC added that the team are "in mourning" following the loss of the beloved sitcom. "We are officially in mourning for the end of this BBC Comedy Classic. We can't thank the Ghosts team enough for five incredible series (not to mention some perfect Christmas Specials), and we can't wait for BBC viewers to see the final series," the organisation said in a statement.
Starring "You" cast member Charlotte Ritchie, who plays Alison who can see ghosts, and "Taskmaster"'s Kiell Smith-Bynoe, who plays Mike and cannot see the spirits, the show has captured the hearts of the nation since 2019. But all good things must come to an end.
At least we there is one show we know isn't finishing anytime soon after the BBC announced "The Tourist", starring Jamie Dornan, gets a season 2. In the meantime, we'll be eagerly awaiting to see how the comedy show is put to rest. Now, that's the spirit!
Image Source: BBC


[ad_2]

Source link