Videos
Emily Atack Discusses Cyberflashing in New BBC Documentary
[ad_1]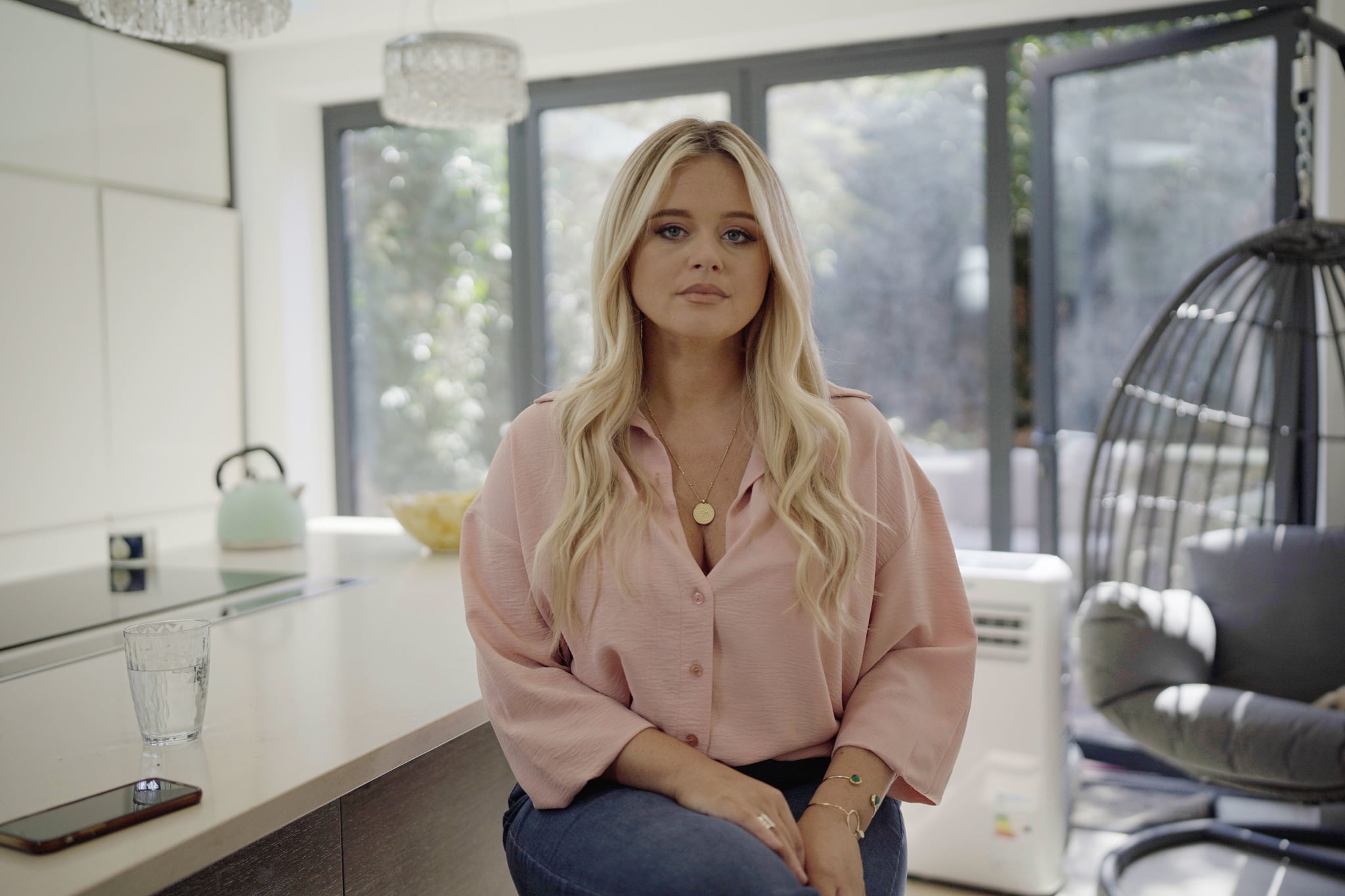 "Every morning, when I wake up, I see a man's penis I haven't asked to see." This is the opening line of Emily Atacks's deeply personal new documentary, airing on 31 Jan. on BBC Two, as she speaks about the shocking online harassment she has to endure. "Emily Atack: Asking For It?" shows the scale of cyberflashing, the act of sending obscene pictures to strangers online, as the actor and comedian discusses the issue, which escalated for her during lockdown to turn into hundreds of inappropriate, lewd, and frightening messages.
"This was the hardest thing I've ever filmed in my life and one of the hardest things I've ever had to go through and do," she says of the extremely powerful on-off documentary. "I had so many points where I felt like I couldn't carry on with it, I broke down a lot, I had a lot of therapy throughout. It's revisiting trauma. It was a really difficult process."
In one segment, Atack counts the number of unsolicited images and explicit messages she receives one morning: 37 before lunch. But if you think cyberflashing is something reserved for those in the public eye, you might want to think again. Atack visits a school where some girls reveal they have been receiving x-rated messages from the age of 11 when they first got a mobile phone. What's even more shocking, is that the majority appeared to be from older men preying on girls in school uniforms.
"This was the hardest thing I've ever filmed in my life and one of the hardest things I've ever had to go through and do."
Social media, dating apps, and even Airdrop have become a breeding ground for obscene messages. A 2018 YouGov poll found that four in ten millennial women have been sent a penis photo, with 89 percent having been sent one without asking for it. While cyberflashing became a criminal offence in March 2022 in England and Wales (it has been illegal in Scotland since 2010), Atack, who campaigned for the change in the law, talks of the loopholes that often make it difficult to convict. As a result, Atack still blames herself for much of the content she receives.
"I'm nervous about going public with all this because I put bikini photos up on Instagram, I talk about sex in my shows, I'm very cheeky and flirty," she says. "People will say 'you asked for this negative attention, what do you expect?' And you sit there and go, 'is this my fault? Is this something I'm putting out there?'" Atack, who rose to fame after playing Charlotte "Big Jugs" Hinchcliffe in "The Inbetweeners" flicks through cuttings of her photoshoots in lads mags and questions if she has encouraged the type of messages she receives. In an emotionally-fuelled scene, Atack details how she was just 12 years old when she had her first sexual experience with an 18-year-old. "These men who are harassing me online are a representation of every man who's ever harassed me since I was a child," she says.
While there are uncomfortable, yet deeply important, conversations threaded throughout the documentary, perhaps none are as heart-wrenching as the one Atack has with her mum, Kate Robbins. While trying to detail the extent of the messages she receives, Robbins becomes too upset and walks away. "I feel shame and embarrassment because of all these messages and mum's reaction makes me think that it's what she thinks about me," Atack confesses "I know that's not true but my brain goes there and that's horrible." She has previously detailed that she has had unwanted attention since the age of 10 and, as a result of her family trying to protect her, they tried to change her behaviour in order to change the situation. "That all goes in somewhere, so I started looking inward. My whole life I just blamed myself because of that." Later in the show, Atack opens up again, crying to her mum and telling her, "I'm really damaged by a lot of it, like really damaged", to which Robbins reinforces that none of the sexual experiences in her life have been her fault.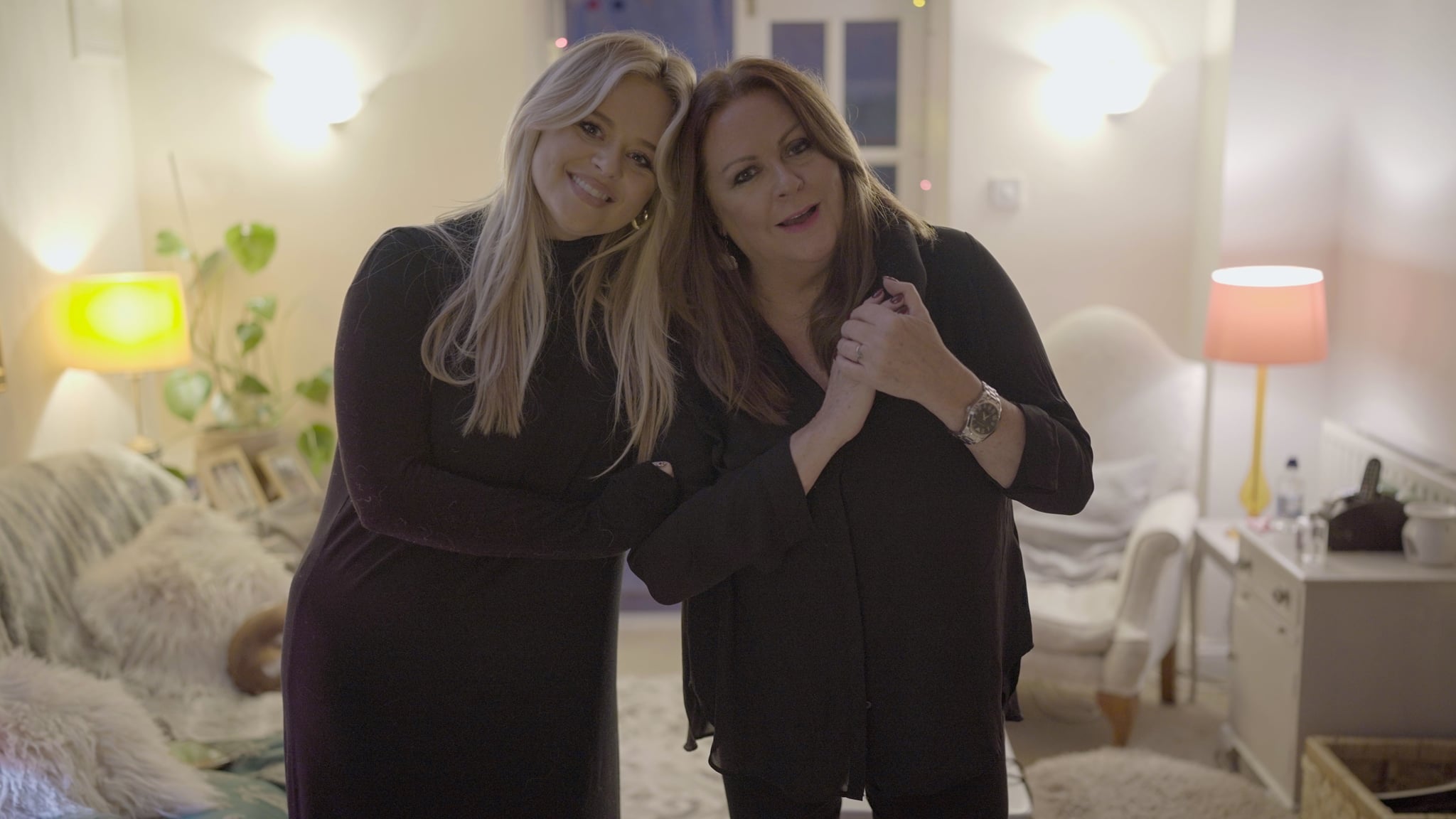 While d*ck pics are deeply unpleasant, there is an even darker layer to cyberflashing. The death of Sarah Everard brought to light the issues of women's safety. Her murderer was reported for flashing offences, yet nothing was done. "Rape is not an entry level offence, homicide is not an entry level offence, there will be signs and behaviours and patterns of that person before they get there," says Jane Monckton-Smith, Professor of Public Protection at the University of Gloucestershire. "But most of those signs and patterns and red flags will be defended and excused and justified and there will be some blame put on the victim." She goes on to explain that it is still vital to report online harassment so there is record of it in the system.
"It's not our behaviour that has to change — it's theirs."
There's no doubt that more education needs to be done so that men understand boundaries and the impact their behaviour has on women. "I want men to understand that this isn't an exclusion of men, it's trying to include them to be part of a really positive change rather than excluding them and saying they are all bad — that isn't what this is at all," Atack explains. "I want ment to be involved with and to support and be our allies, show their support. I want them to be part of a positive change… so join us!"
Despite her finding the filming of the documentary difficult, Atack has recognised that her resilience has got her through all the tough times and hopes the programme will help others. There's no doubt in our mind that the powerful documentary will do just that. Atack adds: "I'm here to tell you that we're not asking for it. I'm not going to change what I'm doing because I get sexually harassed all the time. It's not our behaviour that has to change — it's theirs."
Watch "Emily Atack: Asking For It" on BBC Two and iPlayer at 9 p.m. on Tuesday, 31 Jan.
Image Source: BBC


[ad_2]

Source link