Weight Loss
Faye Winter Urges the Queen's Guards to Ditch Bear Fur Hats
[ad_1]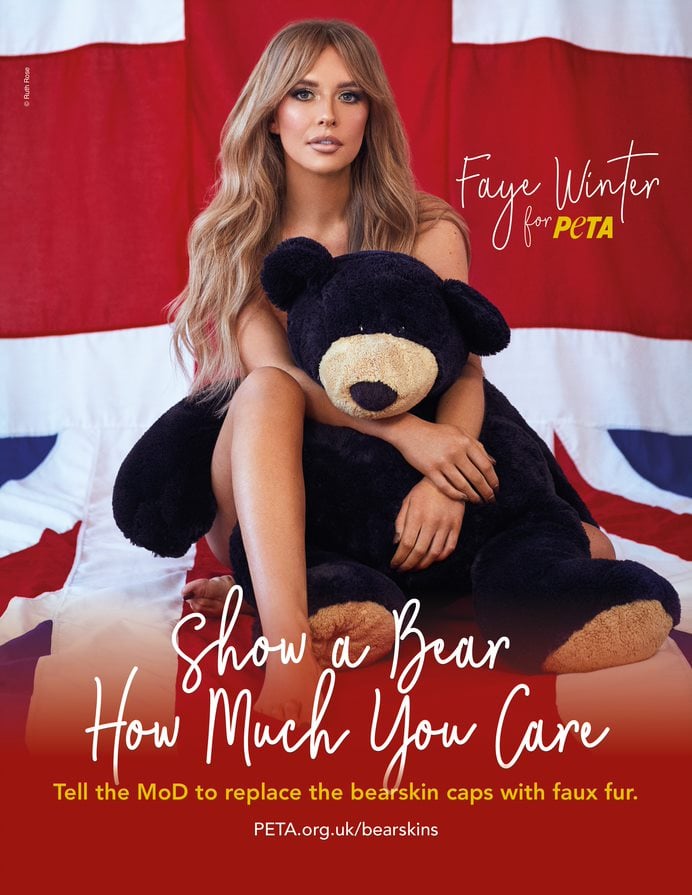 Image Source: PETA
Self-proclaimed animal-lover and "Love Island" alumni Faye Winter is bearing all in the name of animal rights. The season seven star is standing with PETA in its protest against the Queen's Guards' famous use of the traditional tall, black ceremonial hats, which are made using bear fur. Winter is pleading with fans to sign the animal rights organisation's petition, which asks the Ministry of Defence to switch the traditional hats for faux replicas.
In the powerful campaign shots, Winter posed naked behind a teddy bear and the slogan "Show a Bear How Much You Care". The 26-year-old went into more detail about the campaign and explained why she's so passionate about the cause. "No one with a heart buys fur anymore – including the Queen, after the palace released a statement in 2019 stating she won't procure any new outfits with real fur. Today, almost every shop, designer, and fashion lover refuses to touch the stuff because we know that fur belongs only to the animal who was born with it," she writes in the Metro.
"I wanted to do something that would turn heads and draw attention to this issue, so I decided to bear all for animal rights group PETA — covered only by a very cuddly teddy. (No, not that one!) If showing a bit of my skin means more people learn that bears are killed for theirs — and take action to stop this slaughter — that's absolutely something I'm willing to do. After all, I've always considered myself to be an animal lover, and loving animals means standing up for them."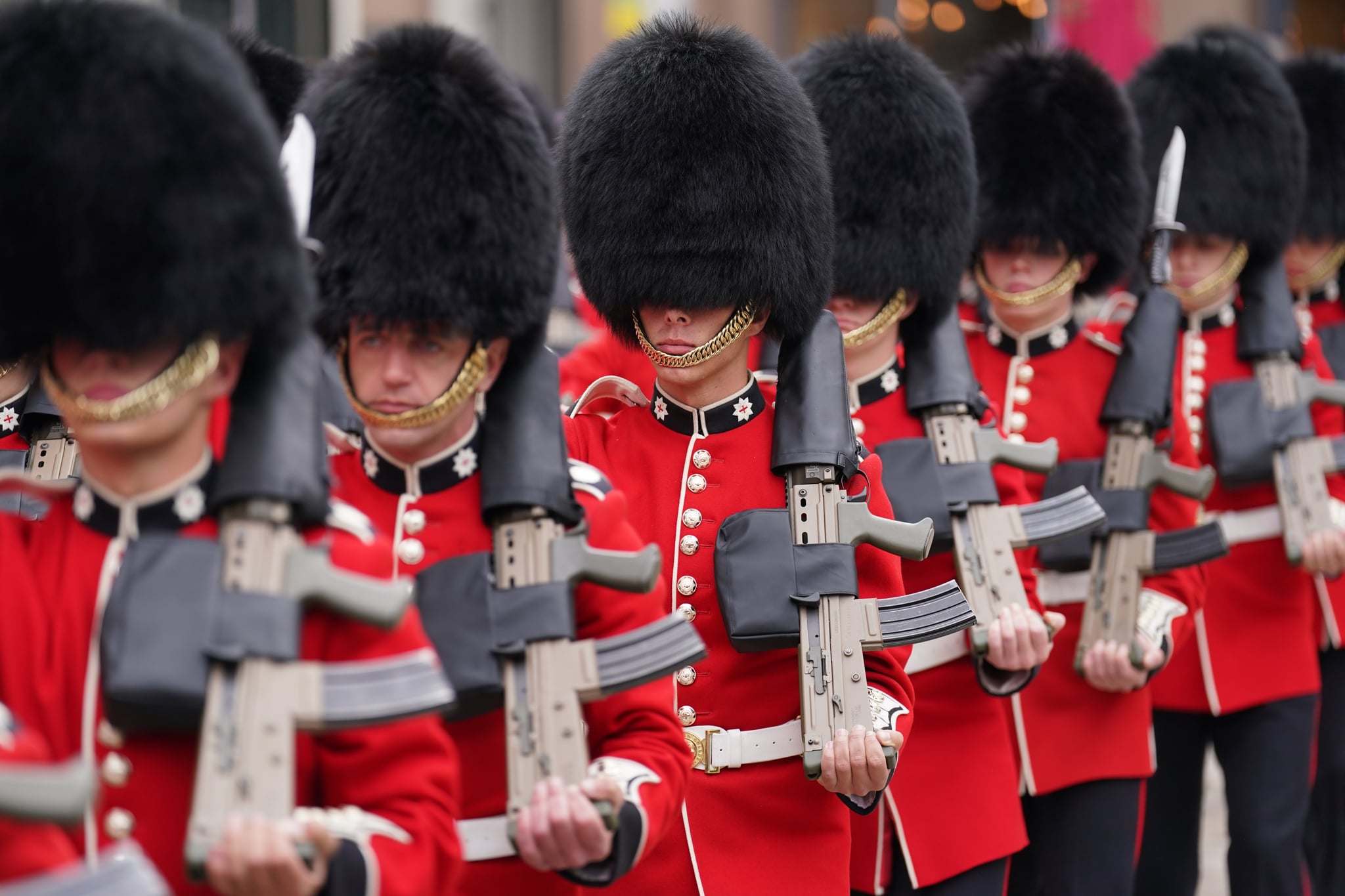 Image Source: Getty / Kirsty O'Connor
The reality TV star, who is still "coupled up" with fellow Islander Teddy Soares IRL, went on to describe what happens to the bears who are killed in horrifying detail. And it's totally heartbreaking. "According to PETA, bears – who ask for nothing from life but the chance to live it – are shot in Canada with guns and sometimes even bows and arrows. Hunters pay for a licence to shoot them then sell the pelts to auction houses, from which they are purchased by the Ministry of Defence's cap-makers, though the MoD says the bears are not hunted to order, nor bred to be hunted, and insist that some bears would need to be culled anyway – like that somehow makes the killing of innocent bears OK (it certainly doesn't in my eyes). "PETA has found that it takes the skin of at least one bear to make each cap because only part of the pelt is used. Even nursing mother bears may be killed, which means their cubs will likely starve to death."
To make matters worse, Brits are financially contributing to this cruel process. Winter explains: "If you pay tax, you'll be horrified to learn that your money – £1million of it in the last seven years – has been used to slaughter living, feeling bears and turn their fur into caps. Three quarters of the UK public thinks this is 'a bad use of Government funds'. Of course it is."
To lead the way for the Ministry of Defence, PETA has collaborated with a specialist faux fur company to make a faux-fur replica of the guards' hats, and Winter insists the result "looks and feels just like real fur" and is "100% waterproof too".
This isn't the first time Winter has done her bit for animal rights since she left the villa last year. As a self-proclaimed animal-lover, Winter signed up as a carer for guide dogs back in 2021 and then became the Campaign Star for Guide Dogs UK. Impressive.
As former Islander Adam Collard returns to the "Love Island" villa 2022, it's good to see Winter using her elevated platform for a good cause.
Support the campaign by signing the petition on PETA's website here.
Image Source: Getty / David M.Benett


[ad_2]

Source link