Videos
Gladiators TV Show Return | POPSUGAR Entertainment UK
[ad_1]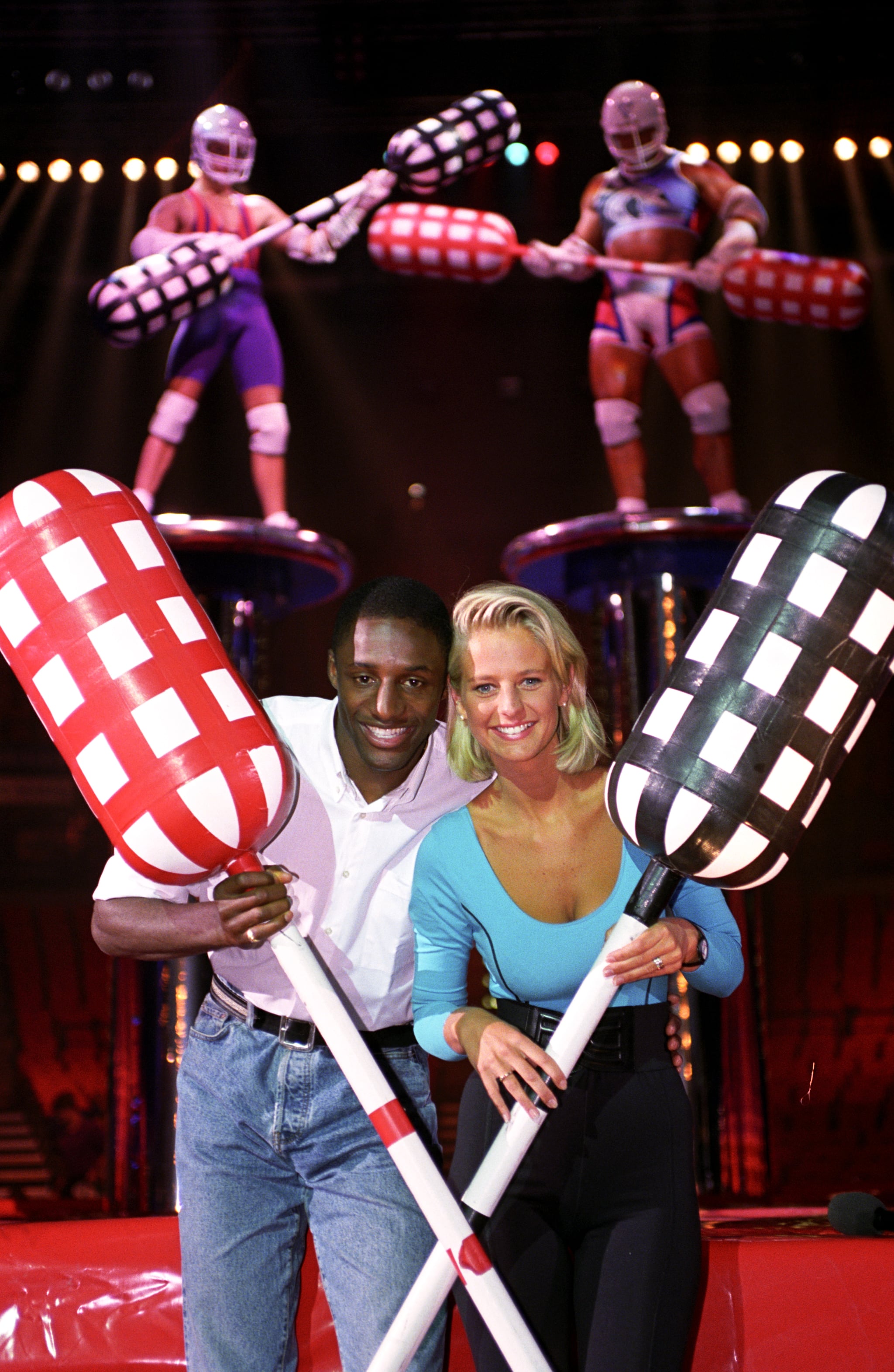 Image Source: Getty Images/David Jones PA Images
Contenders, ready! Gladiators, ready! The '90s TV show loved by millions is officially returning to our screens this year. The show will follow the original format in which a set of competitors take on a number of challenges against a new generation of "superhuman" gladiators, culminating in The Eliminator. The winners of each show will then go through to the final to win a prize.
The 11-part series, made by Hungry Bear Media and MGM Television, has begun filming at the Utilita Arena in Sheffield and is branded as the ultimate test of strength and speed. While there's no official release date as yet, we do know it will be shown on BBC One later this year.
The original "Gladiators" premiered in 1992 and was presented by Ulrika Jonsson and John Fashanu, and it ran until 2000. Those who were cast as gladiators were household names with the likes of Wolf (Michael Van Wijk), Lightning (Kim Betts), and Trojan (Mark Griffin) fast becoming firm fan-favourites. There has already been one revival of the hit TV show, airing on Sky 1 in 2008 and 2009, so the BBC's undertaking marks its second comeback.
And it seems nostalgic TV is having a moment as other old-school shows are getting a reboot. "Big Brother" is returning this summer, the reality TV series which made Alison Hammond famous, while "And Just Like That" returned last year to fill that "Sex and the City"-shaped hole in our lives. While we wait for the new "Gladiators" revival, we'll be making a list of the other '90s and '00s hits that we've been missing, just in case that powers of TV land are looking for more inspiration.


[ad_2]

Source link