Videos
Gymshark to Host Pop-Up Nail Salon in Shoreditch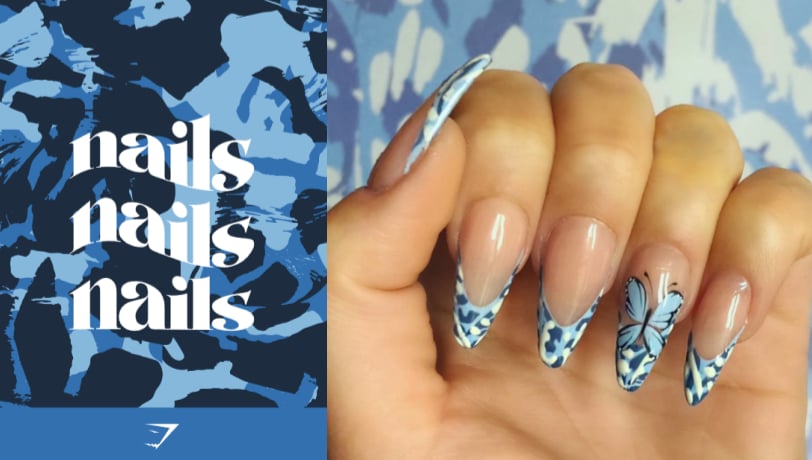 To celebrate the launch of Gymshark's new Adapt collection, the brand will be hosting an exclusive nail pop-up in Shoreditch. Taking place from 7-12 October, the Gymshark Nails salon will be offering a free nail service for consumers, from full sets of acrylics with polish to acrylic infills, or for those who prefer the natural look, regular or gel polish. The nail designs have been created by leading London nail salon, Reecey Roo's and they'll be inspired by Gymshark's new Adapt collection prints in camo, butterfly, and fleck.
Attendees can make appointments from 11 a.m. to 6 p.m., with walk-in appointments available throughout the day. You'll also get the chance to shop the new collection, grab a Gymshark coffee or matcha, and you'll have the opportunity to capture your fresh set with a mani-selfie photo booth. For those that can't attend, they'll be able to share the bespoke Gymshark design menu with their own nail artist, to re-create the buzzy designs.
Head to Gymshark Nails at 9 Club Row in Shoreditch for the ultimate mani.