Videos
Harry Styles Reads CBeebies Bedtime Story
[ad_1]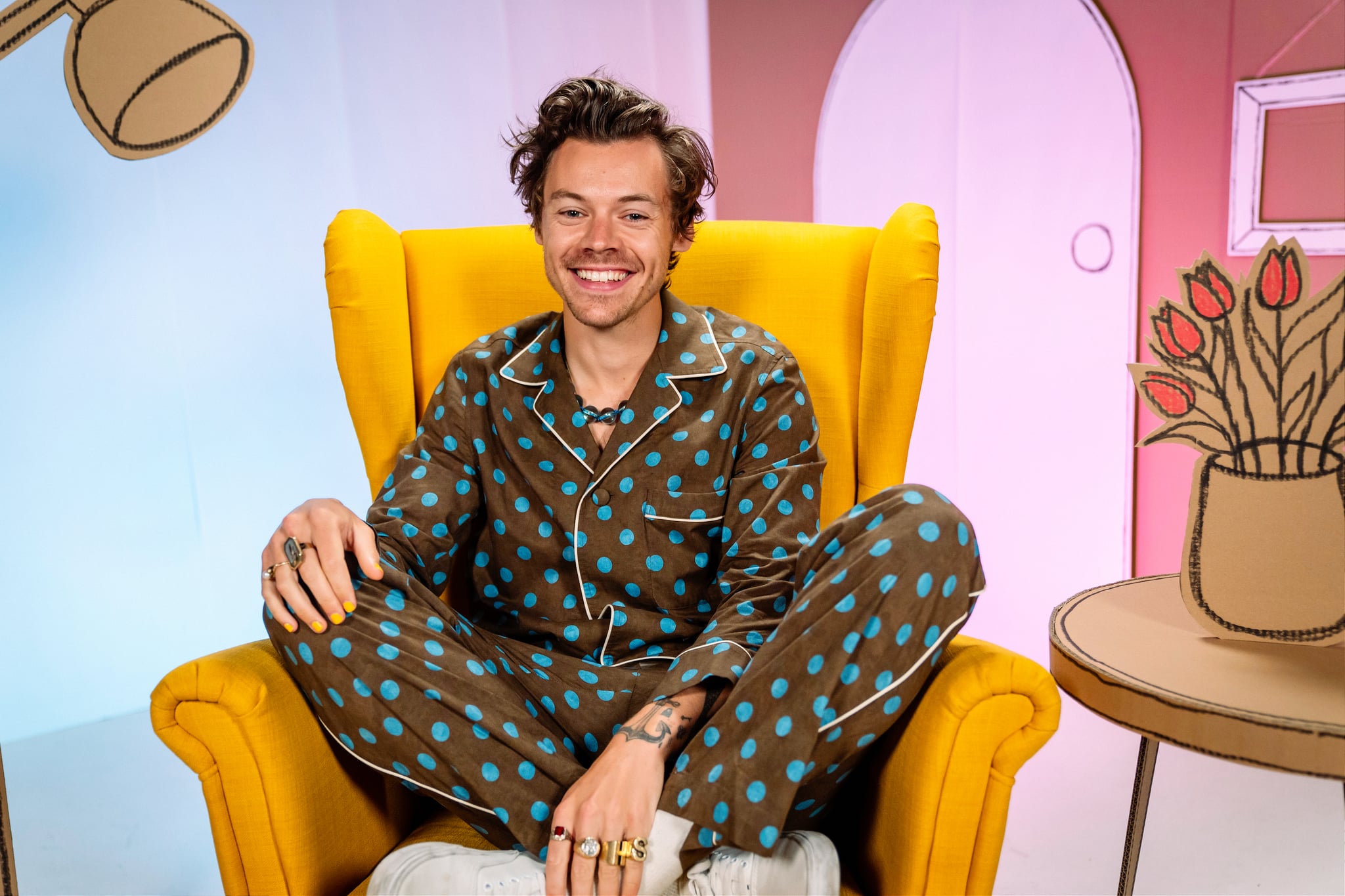 If you have made plans this evening, cancel them. Instead, Harry Styles is going to read you a bedtime story. The 28 year-old joins a roster of celebrities who have appeared on the CBeebies series and, ahead of his story which airs on May 23, the children's channel has given us a first-look into his bedroom attire.
Wearing a pair of brown and blue polka dot pyjamas, Styles' proves yet again that his fashion credentials know no bounds. With yellow nail polish, beaded necklace and chunky rings, the singer sits crossed legged on a sunshine coloured armchair that has got us swooning before he's even uttered a word.
Styles' will be reading Jess Hitchman's "In Every House, On Every Street", which is illustrated by Lili la Baleine. The story is described as a "heart-warming celebration of homes and the different families that live in them". He will introduce the story by saying: "Tonight's bedtime story is about a house full of love and laughter." Fans took to social media, describing his appearance as a "dream come true", with others joking this is more of a treat for mums than kids.
CBeebies Bedtime Stories has become a British phenomenon and Styles follows some other iconic stars who have shown their sensitive side. Fans went wild when actor Tom Hardy, 44, read on the Mother's Day edition in 2017. Orlando Bloom, 45, Ryan Reynolds, 45 and Dolly Parton, 76, have all got comfy for a nighttime read. Even the Duchess of Cambridge, 40, has appeared on the series as she narrated The Own Who Was Afraid of the Dark, by Jill Tomlinson, to mark Children's Mental Health Week.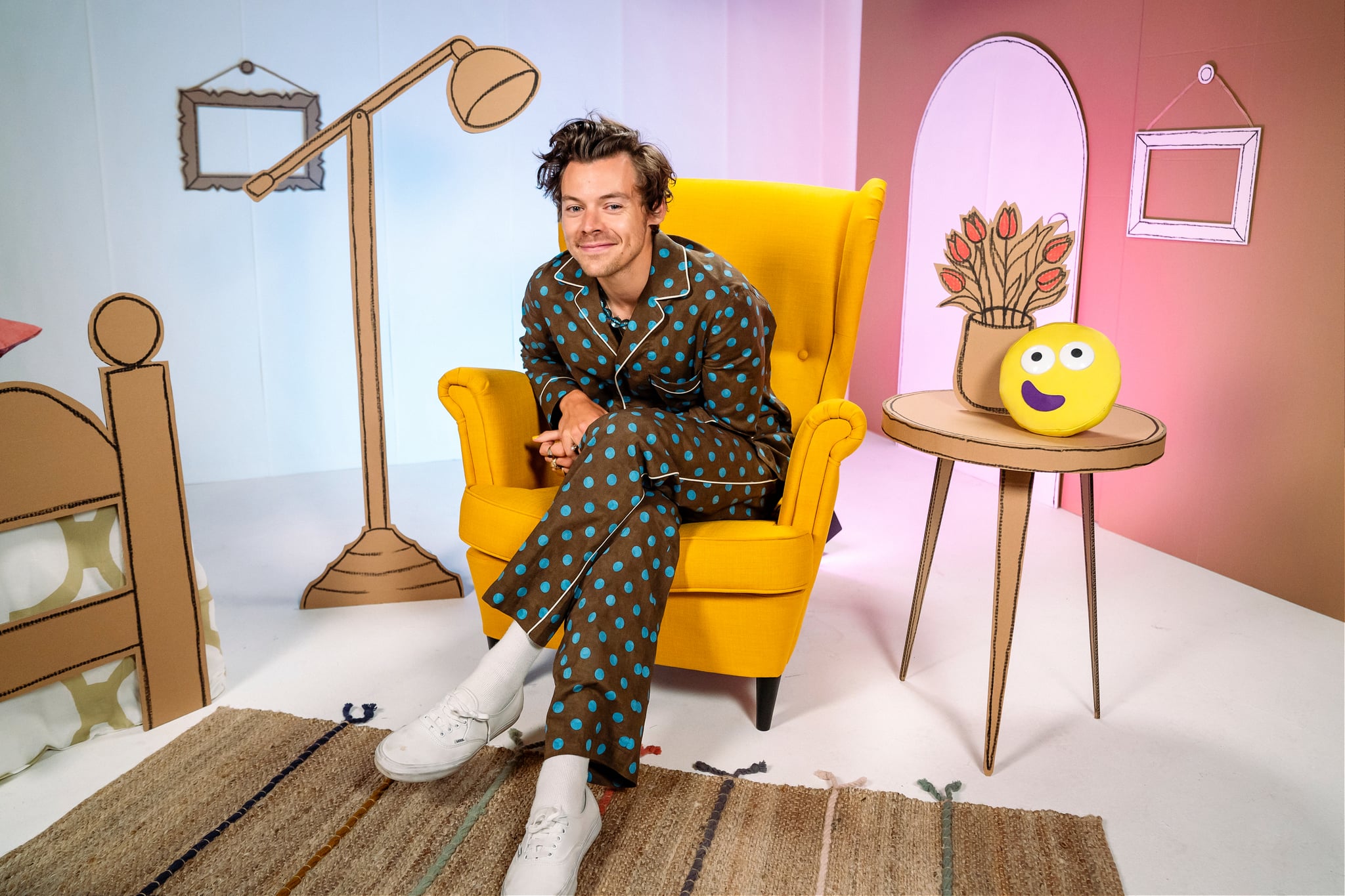 It's been a busy week for Styles after his third solo album, "Harry's House", was released last week. Critics have said it is his most vulnerable album yet with fans speculating the uplifting album includes lots of nods to his girlfriend Olivia Wilde. Plus, after a romantic getaway to Italy, he is back in the capital ready for his One Night Only gig at London's Brixton Academy tomorrow night.
He might not have his infamous moustache for the occasion, but we're sure he'll get his CBeebies debut spot on and we can't wait. In the words of As It Was: "Come on Harry, we want to say goodnight to you."
Catch Harry Styles on Bedtime Stories on CBeebies at 6.50pm, May 24 and on BBC iPlayer.


[ad_2]

Source link