Food
How to meal prep and save more than $100 according to this mum who's lost 30kg
Sascha is a 28 Day Weight Loss Challenge member and has lost over 30kg. Since joining the Challenge, this mum-of-two has become a meal prep guru and says she's slashed $100 (and sometimes even more) from her weekly grocery bill.
Along the way, Sascha has learnt that meal prep doesn't necessarily mean (or have to) a BIG BULKY cook up.  Small preparations over a few days can make the world of difference. "Simple, cheap, delicious and keeps you on track," Sascha says.
So if you are interested to discover HOW Sascha saves big dollars on her shopping, meal preps with ease AND MANAGES to maintain her 30kg weight loss – then you must read on. 
"Over 30kg gone and maintaining it couldn't be more enjoyable," Sascha adds.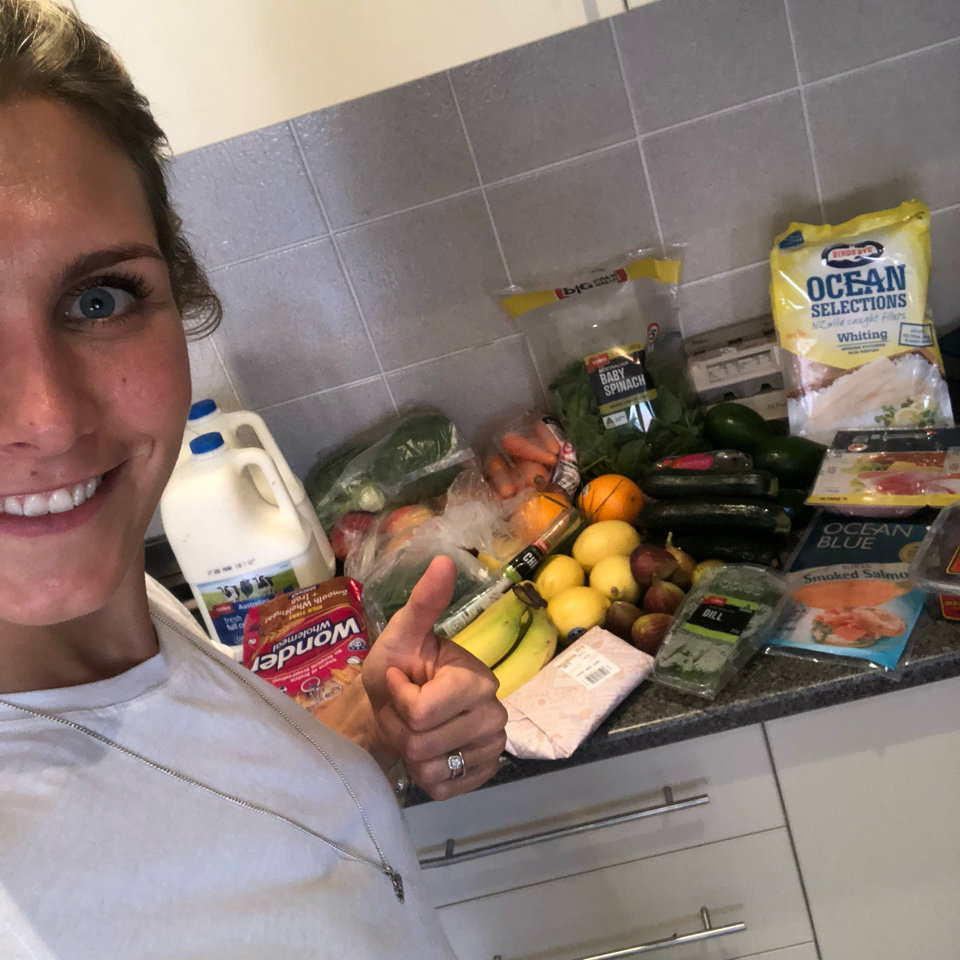 Sascha meal prepped with less than $90 worth of food
A few weeks ago Sascha set herself the task of ONLY using what she had at home to meal prep for the week. Yes THE ENTIRE WEEK. And you know what? She nailed it. She rummaged through her cupboards and pantry, pulled her 28 Day Weight Loss Challenge meal plan up on her tablet and got creative with the recipes – swapping ingredients around to suit what she had at home.
Sascha is now encouraging other mums to give it a go and get creative. See what she came up with here.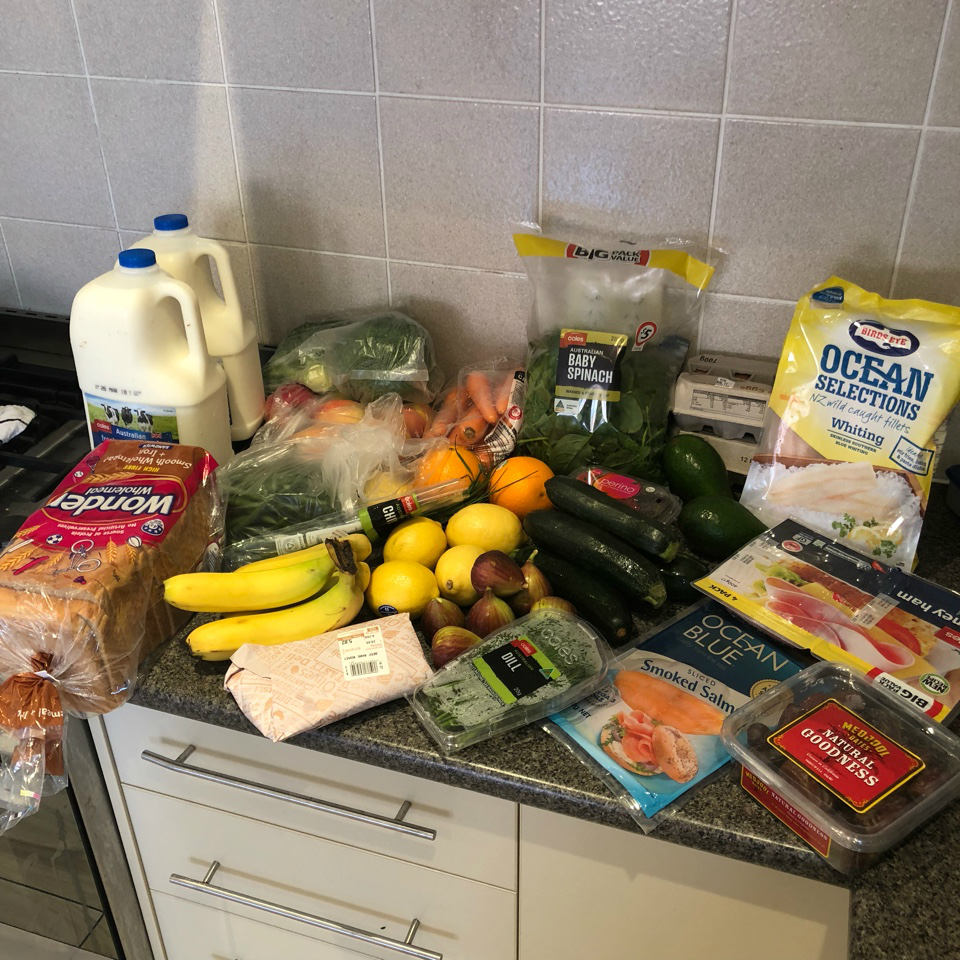 When it came to this week's meal prep, Sascha spent only $90.
"My shops have not always been this cheap but after 2 months into doing the 28 Day Weight Loss Challenge I was saving about $100 or more each week and continue to do so by customising, planning efficiently, using what I have, stocking up during sales, setting mini challenges and so on!" she said.
So, how can YOU save money and meal prep? The 28 Day Weight Loss Challenge gives you the option to customise your meal plan. By using the budget planner you're able to stock up on pantry staples, repeat meals, and use ingredients in more than one meal, saving you big bucks!
Sascha follows this customising tool when she meal preps and sticks to her list and meal plan to avoid overspending when at the shops. She also swaps out expensive ingredients for more sustainable ones such as vegetables, oats and buys in bulk.
"Use what you've got and if you don't then stock up on versatile ingredients," Sascha says.
What Sascha made
Poached chicken with figs x 5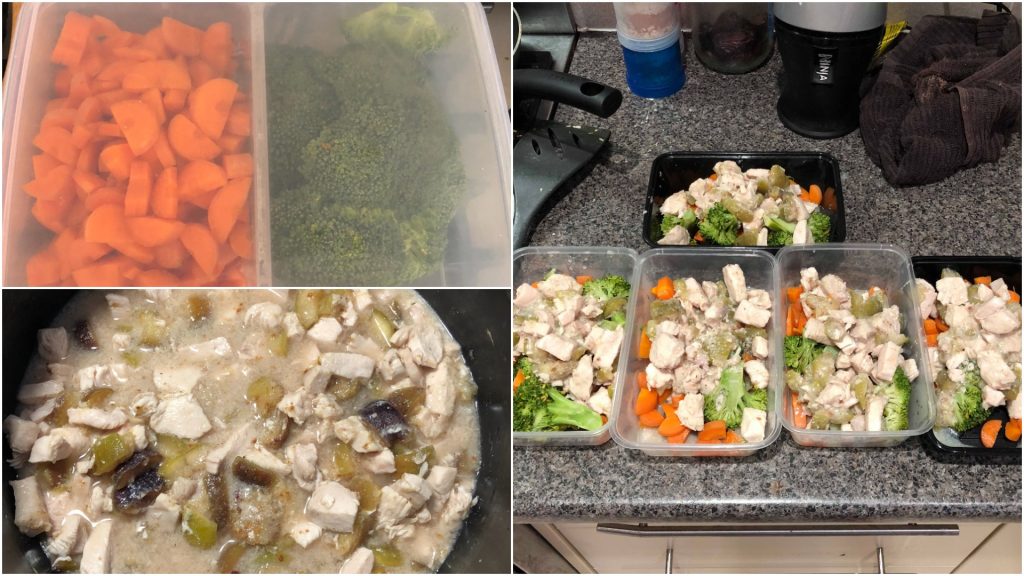 Sascha also chopped up the vegetables to go with the poached chicken, ready to be steamed.
Ingredients
3 dried figs, quartered
1/2 cup liquid chicken stock, salt reduced
2 tsp lemon zest
100 grams chicken breast fillets
salt and pepper
1 cup broccoli
1 medium carrot, sliced
Method
In a saucepan, combine quartered figs, chicken stock and lemon zest. Add chicken, bring to the boil and reduce to a simmer, covered, until cooked through, about 10-15 minutes.
Remove chicken and figs, place on a plate and cover to rest. Continue simmering poaching liquid uncovered until reduced, around 10 minutes. Season with salt and pepper.
Meanwhile, cut broccoli into florets and steam with the carrots.
Serve chicken and figs with vegetables on the side, and poaching sauce drizzled over the top.
Roast beef and avocado sandwiches x 3
This is a 28 Day Weight Loss Challenge recipe.
Zucchini and cheese arancini balls x 4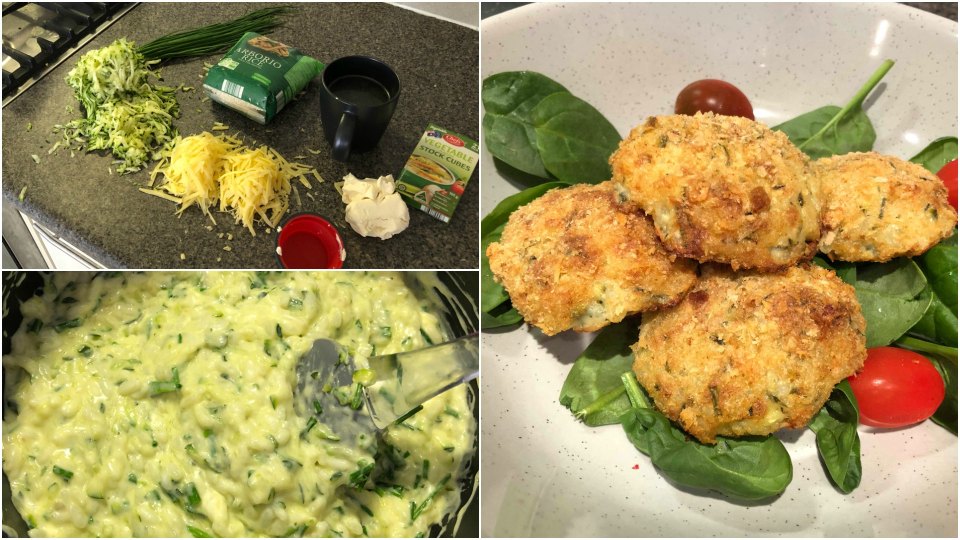 Sascha cooked the rice part of the arancini balls making it easier for herself on the night she wants to serve these.
Chocolate "Snickers" smoothie x 6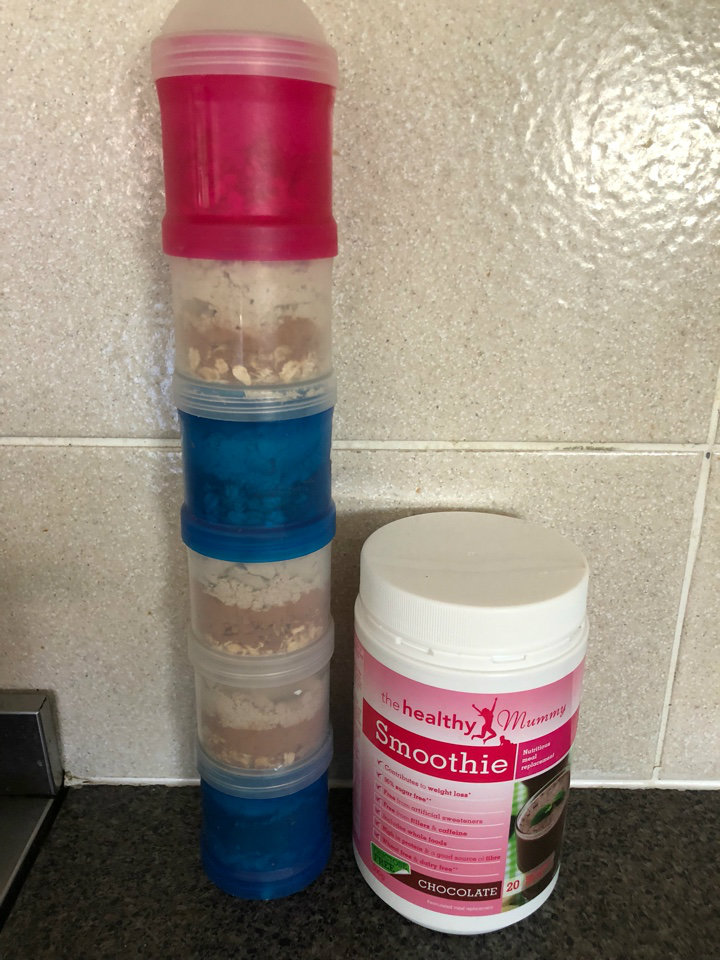 By prepping the dry ingredients for the Chocolate "Snickers" smoothie, Sascha can rest easy knowing all she has to do is blend!
Find this recipe here.
Sascha also made Pizza, Eggs on toast and Chicken nuggets (however substituted chicken for frozen fish to save money), which her kids LOVE!
Sascha shops at Aldi as she finds it's the cheapest supermarket across the board and she stocks up when things are on sale and never leaves home without her list! Give it a go and follow Sasha's tips to save yourself money.
If meal prep sometimes seems like an impossible task try out our NEW Meal Prep Queens ebook which features tips and advice from Sascha and fellow meal prep queen Kaitie. You'll learn how to become a meal-prepping professional and succeed with your healthy lifestyle goals!
Ready to take the next step in your weight loss journey? Join the 28 Day Weight Loss Challenge which is a 4 week program that includes daily meal plans, customised and personalised menus that are family and budget friendly plus full exercise plans with videos.
Designed to make you lose 4-6kg per 28 days! Your weight loss journey starts now with all the support you need.