Videos
Line of Duty: A Review of Season 6 Episode 7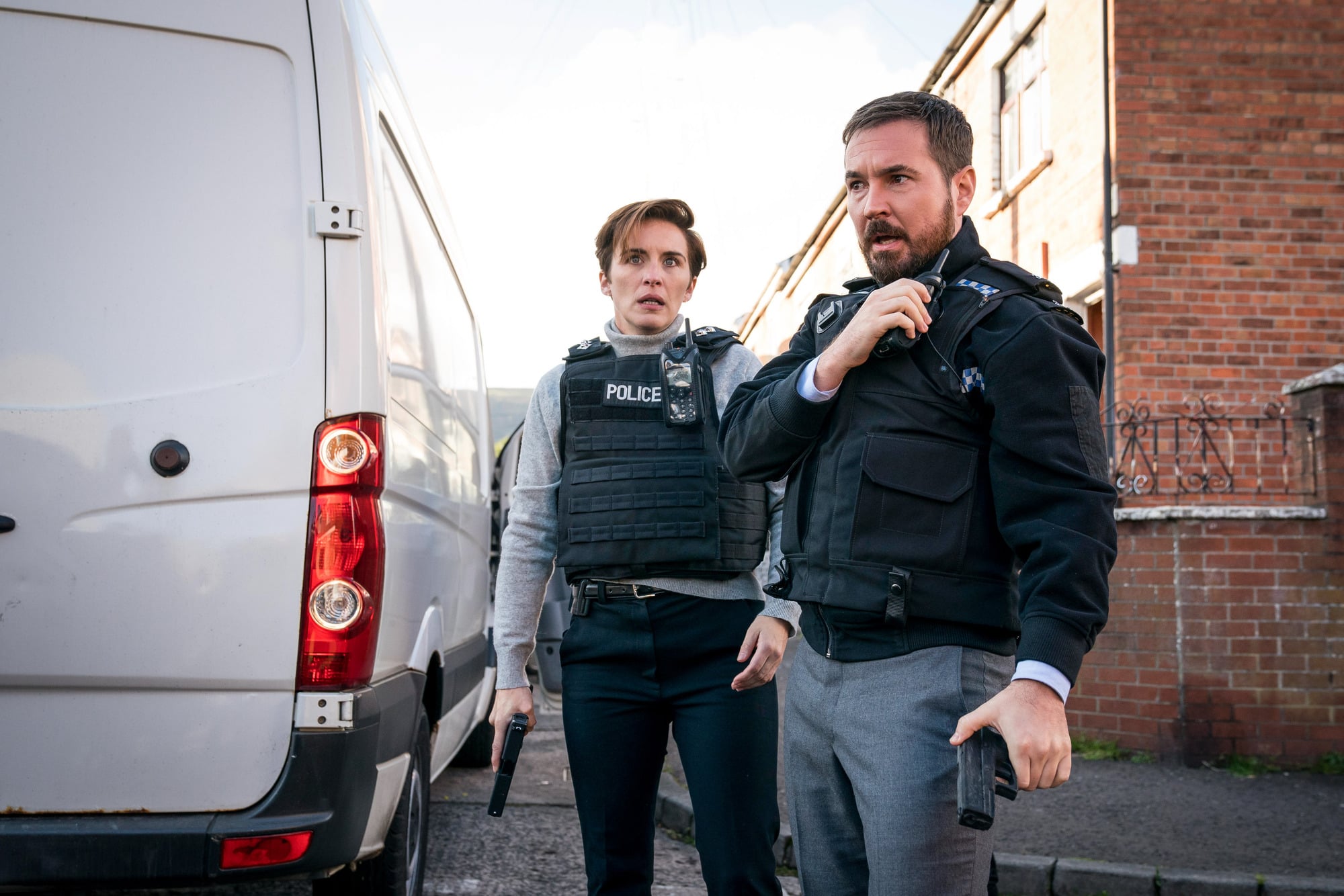 In what has to be one of the most strongly anticipated television events of 2021, the Line Of Duty series six finale brought plenty of emotion, answers to some BIG questions, and some lingering questions left unanswered. In true Jed Mercurio style, whether this episode is the last we will see of AC-12 — who at this point have basically become like family members — remains up in the air; he is yet to confirm or deny whether there will be another series. There was certainly moments of finality littered throughout the episode, but this could be yet another red herring, in a sea of red herrings that have driven us to question everything (especially looking at the casting of James Nesbitt here, but more on that later). For what may or may not be the final time ever, here let's dive into the best bits of the episode.
"H" has Finally Been Revealed
Disappointing for some, and a brilliantly-written climax that adds a touch of realism for others, DS Ian Buckells (Nigel Boyle) was revealed to be the fourth man. After years of speculation, which in the last week has become nothing less than frenzied, the quadrant is complete. We had already asserted that bad spelling was going to out "H", for their continued misspelling of "definately", which at the time was a tongue-in-cheek joke. However, a spelling and syntax analysis (who'd have thought such a thing existed), and continued use of the word "definate" on police reports, was the nail in the coffin for Buckells, who was the last man standing pulling OCG strings from within the force.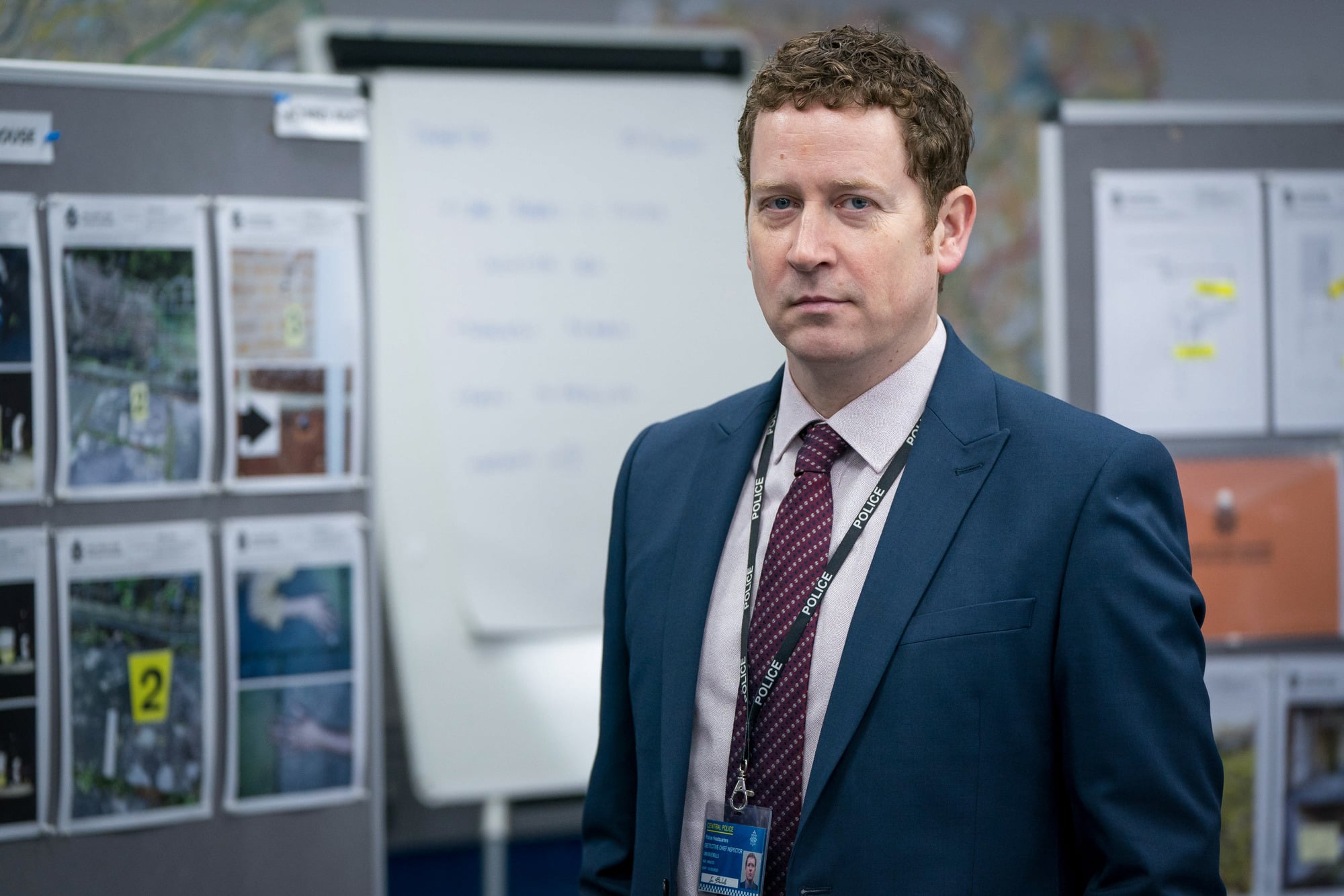 There's a part of us that still wants to shout "Buckells? BUCKELLS? Really?!" because the hapless moron was certainly no super villain, and the Gaffer (Adrian Dunbar) shared any disbelief out there, with his reaction to the news. Sure, he was dodgy, but "definately" way down on the list of potential suspects. On the other hand, his reasons for doing what he did, mainly greed, fall in line with why most people would do the same — the money, huge house, and expensive cars, were all it took to turn him. During his showdown with AC-12, where he was on the receiving end of a glorious death stare from DI Kate Fleming (Vicky McClure), Buckells began by emulating DSU Jo Davidson during her interview last week by no commenting everything, before being let down by his own cockiness.
Buckells ultimately made the mistake of demanding immunity and witness protection after the Gaffer echoed the nation's predominant observations about him — that he's basically just a buffoon in police clothing. Rising to the bait to show them who's boss, Buckells stopped not commenting and proceeded to spout off a list of his wrong-doings like he was reeling off a shopping list, thinking he'd get off scot free and outwit his accusers. Knowing he stood to gain from the Gail Vella (Andi Osho) murder and the OCG didn't, as soon as he hesitated when asked about it, he was done for; Fleming was quick to remind him that if he didn't co-operate with the inquiry, he couldn't have witness protection, and he was about to be forced to admit his part in her murder.
Even as the Gaffer throws in the one liner "nobody makes mugs of AC-12", and Fleming and DI Steve Arnott (Martin Compston) hot foot it to the pub and start talking about things being wrapped up, we couldn't help but keep hoping that another big reveal was coming, just something … better. But no, Buckells was where it ended, and he was just one of a long line of other crookeds, all in it for the greed.
We Also Finally Got Justice for Gail Vella
Operation Lighthouse not only provided a cold case that needed solving, but it also brought institutionalised racism in the police force into sharp focus, by including real-life cases into the fictional case that got Vella killed. A sealed box finally got Vella the justice that this series sought, and linking back and rounding up nicely the last few years of murder cases. In retrieving a hidden box from under the floor of an OCG workshop, DNA from the shooter's gloves and jacket revealed Carl Banks to be the culprit and responsible for shooting her at point blank range. If Ryan Pilkington's guilt had ever been in any doubt, evidence was also found linking him to the murders of John Corbett (Stephen Graham) and Maneet Bindra (Maya Sondhi). Terry Boyle (Tommy Jessop) also received his due justice and was finally free of OCG cuckooing, and off to live in a safe location at the end of the episode "which is the least we could do for the poor wee fella". Too right Ted, too right.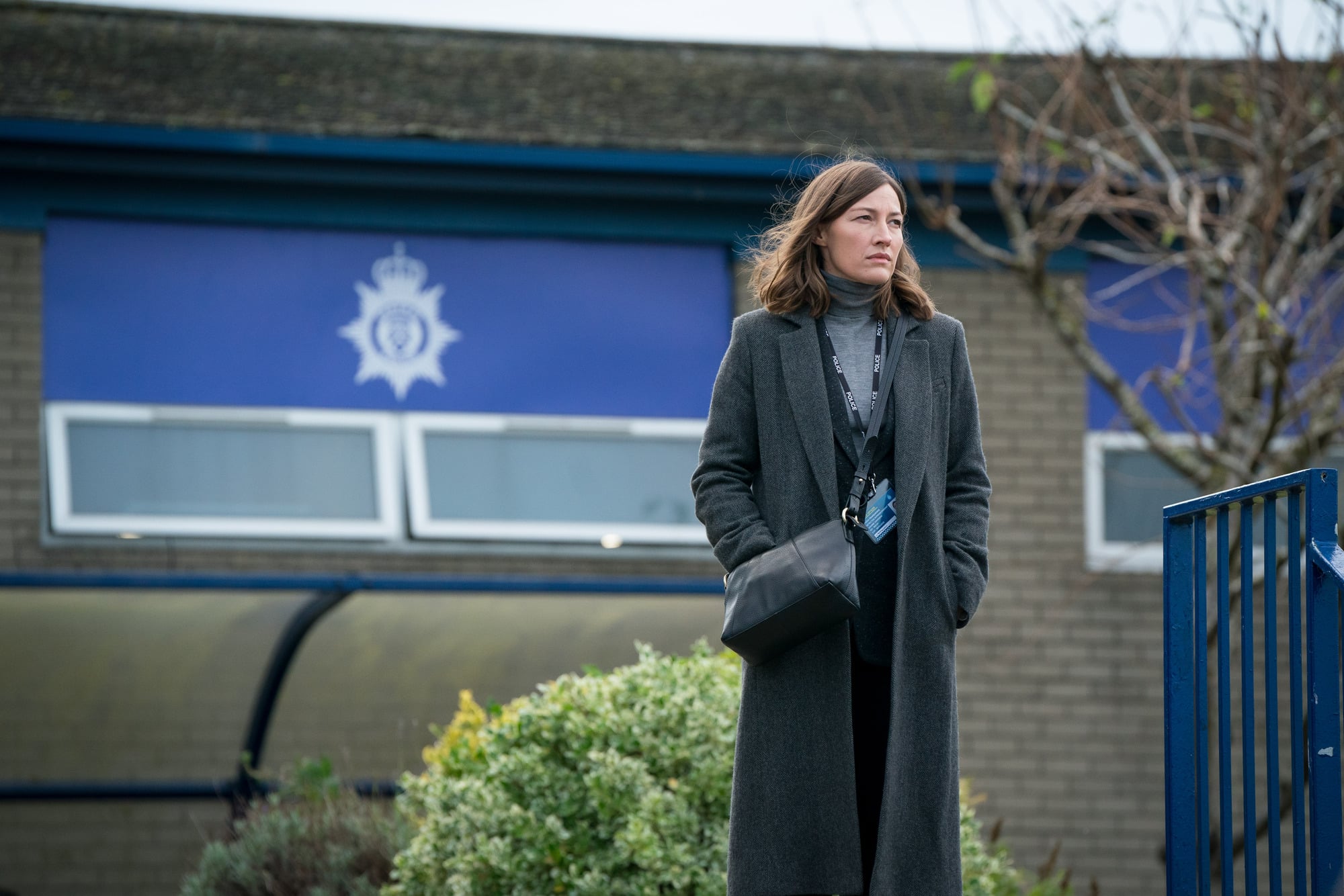 Davidson's Parentage is Still Under Question
Early in the episode, DSU Davidson is shown being bundled out of prison and into a van to be taken to Hillside for an interview – the ominous music playing while this was happening suggested otherwise, and it looked like she was about to be the victim of yet another ambush situation courtesy of the OCG. Luckily, Hastings, Arnott, and Fleming get wind of what was happening and performed a sneaky van switch that brought Jo to safety, where she could be further interrogated about the man she thought was her father, in exchange for immunity. Never actually officially giving it away on screen, there's a heavy implication that it was the disgraced Patrick Fairbank (George Costigan) who's been languishing in a cell since series 3 for his part in the Sands View boys home case and subsequent cover up.
Fairbank however, is having none of it, and returns to his favourite default of playing the senility card. Frustratingly, as with his precise role in Davidson's life not being fully confirmed, his confused status also remains unverifiable, and it definitely serves as a great way for him to get out of being further implicated in any other wrong doing. Davidson's story gets the chocolate box ending denied to many other bent coppers before her, and she is seen just before the closing credits looking delighted outside a beautiful rural cottage, with a girlfriend and a dog to complete her happiness in leading the non bent life she always dreamed of.
Arnott Made it to Occupational Health
DS Arnott painkiller addiction was finally revealed to Occupational Health when he was caught by a random drug test. The conclusion to this storyline too, had an air of disappointment to it. The Occupational Health therapist was all very kindly, and the worst thing that happened to Steve was that he lost his firearms license for a bit. This could have been an opportunity to delve into the psychology of addiction, and the nuances of recovery, but it seems a bit of encouragement for counselling was where this storyline was going to wrap.
Arnott's relationship with Steph Corbett ((Amy De Bhrún) was also left up in the air. After Fleming was initially annoyed about him sleeping with yet another member of an investigation, hitting him with a "for Christ's sake Steve", she eventually urges him to get up to Liverpool and see her. Steve isn't quite so keen, and this may be that he is actually genuinely fond of her (for once) and potentially wants to leave her out of his battle against his addiction – we might never know.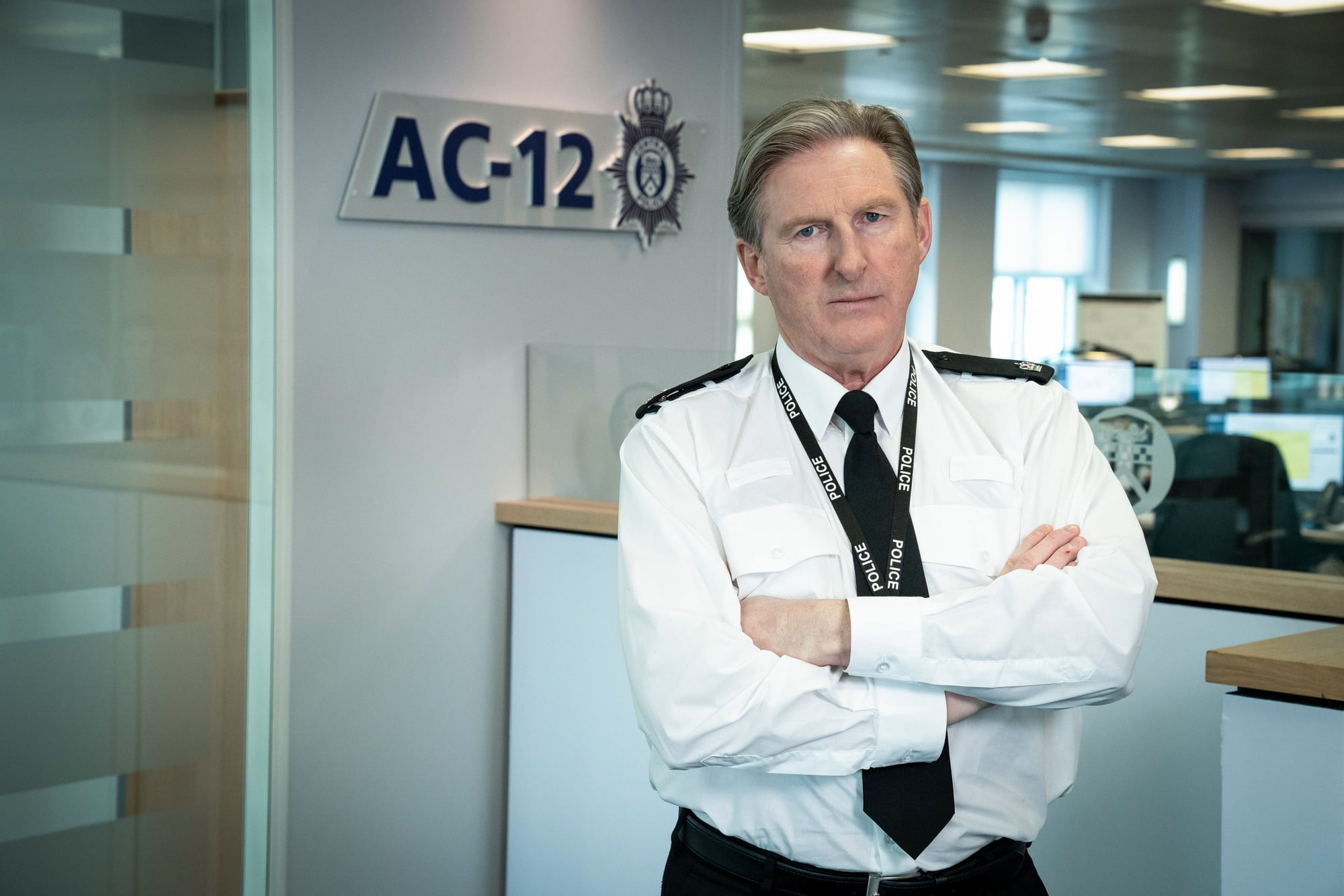 Of Course, the Gaffer Isn't Bent
There appeared to be a lot of subtle hints throughout the episode that our favourite Gaffer might be bent. Fleming and Arnott's suspicion of him has been building recently, and meaningful camera shots of him were shown on several occasions, with the implied meaning that he was just about to be outed in some way. This red herring wariness was kept up right to the end, when Arnott and Fleming finally confronted him about the money he gave Steph, and the reason he gave away John Corbett to the OCG resulting in his murder. In true Ted style, after Corbett's obsession with getting to the kingpin of bent coppers (he would turn in his grave knowing it was Buckells) led to the deaths of other police officers along the way, Hastings just wanted to flush him out and get him to stop what he was doing. He'd never envisaged that Corbett would be murdered for that information, and he's been beating himself up about it ever since.
Hastings feels so bad that he even offloads his guilt to DSU Patricia Carmichael (Anna Maxwell Martin) who for once in her life manages a sarcasm-free exchange. Hastings is trusting her to do the right thing, and act with accountability and integrity – not just in relation to his transgression, but in how she treats future corruption in general. From what we know about her incessant need to live in denial about corruption, she won't actually do anything about either of these things. There's surely relief that Hastings was a pure and good egg, and that the letter of the law was his top priority all along.
Decoy of the Century Goes to …
Marcus Thurwell. Well played Jed Mercurio, well played. Conspiracy theories were rife about Marcus Thurwell – he was surely bookies favourite to be "H" after it looked like he was absolutely pulling OCG strings from abroad. LOD fans were convinced that his death in the last episode had been faked, and he was continuing his dastardly deeds from elsewhere. The biggest trick of all had to be using a huge name in acting like James Nesbitt, to lure fans into thinking Thurwell was being set up as the next series big baddie, because they'd never show him purely as a face on a wanted picture, surely. It turns out that yes, Mercurio would do that. Thurwell really is dead, Nesbitt will never appear on the show in person, and IP addresses from OCG computers being linked to Spain were also just decoys; they were being bounced there and Buckells was definately behind all the computer chat communication, it was never Thurwell.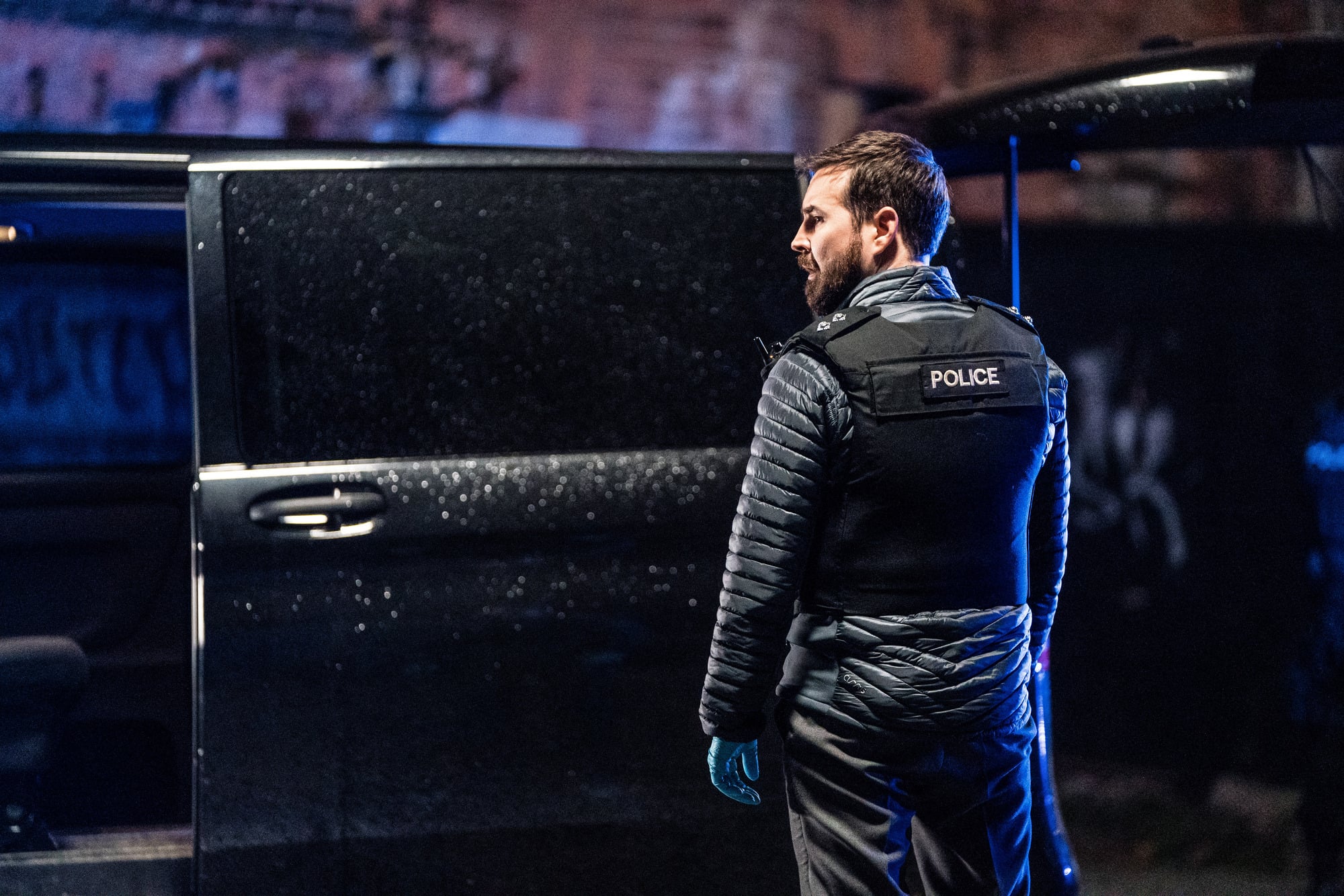 The End is Nigh
Chief Constable Philip Osborne (Owen Teale) is still not answering for his part in corruption, being seen at the end of the episode issuing another familiar televised statement denying corruption within the force – he must be bored of the sound of his own voice when repeating the same sentiment over and over again, surely. PS Farida Jatri (Anneika Rose) is rightly placed back in the force after languishing in a cell for most of the series, and Buckells remains looking smug from a high security prison. Arnott and Fleming have a "mate" strewn exchange that reminds us of the beauty of the relationship between the three central characters, and as the three of them disappear downwards in a lift, we don't know if we'll see them again. With the final sentiments of the episode confirming that AC-12's position for preventing corruption has never been weaker, this almost makes the last six years seem … pointless? Come on guys, we need you, police anti-corruption needs you. Will Hastings be reinstated and have his forced retirement rescinded? Will Arnott overcome addiction and add to his snazzy waistcoat collection? Will anyone ever be interviewed by an officer one rank senior? There are too many unanswered questions, this can't be the end.
Image Source: BBC