Videos
Mae Muller on Being a Woman in the Music Industry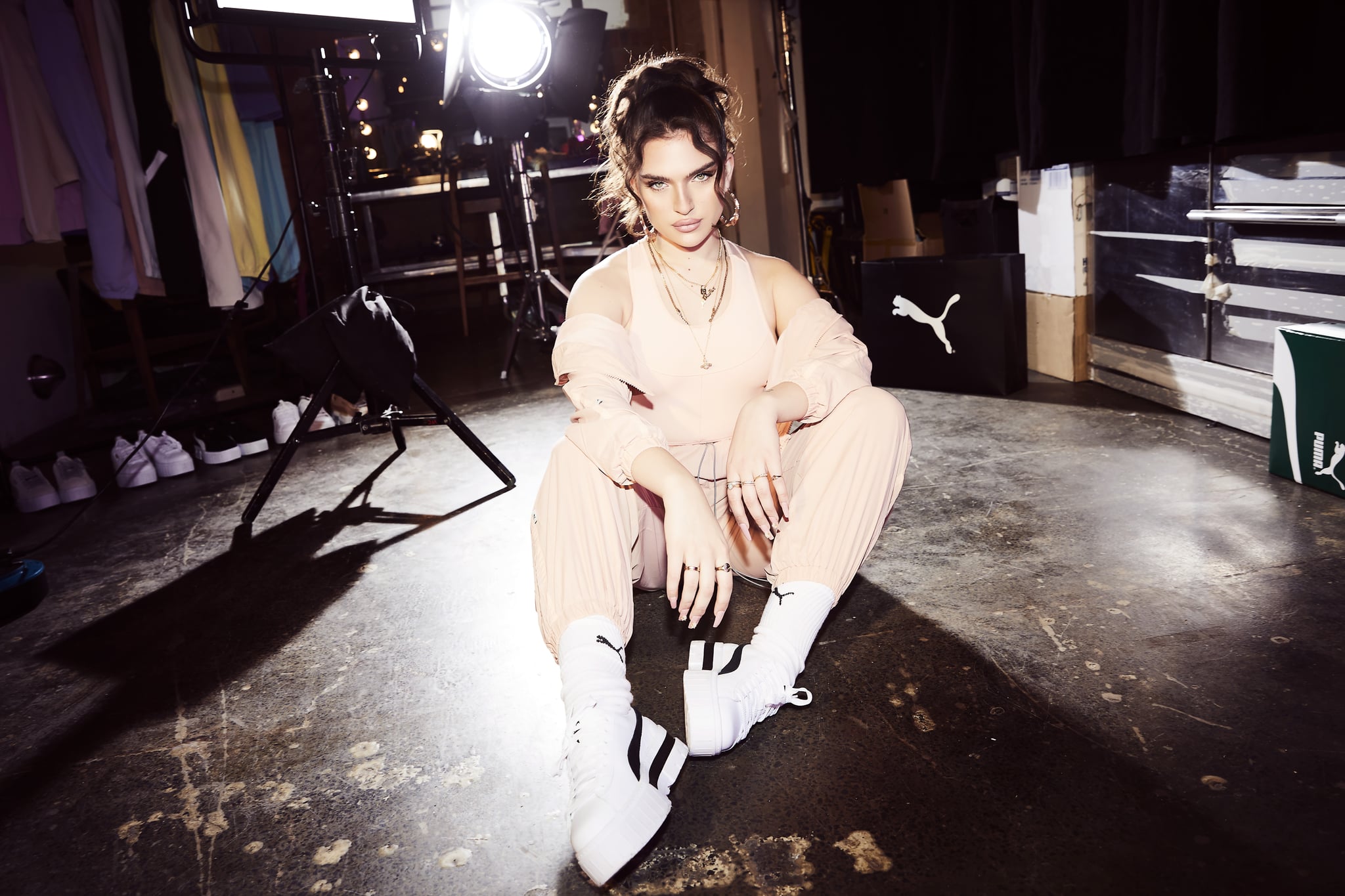 Mae Muller is an artist who's not afraid to speak her mind. With bold lyrics like "you don't need a girlfriend, you just need a therapist" and "happy f*cking birthday, I hope it is the worst day of the year", she's one of the most refreshing rising stars in the UK today, and thankfully, she's not going anywhere. Having recently wrapped a PUMA campaign, released her debut album, and booked a UK tour, Muller's got big plans for the year ahead, so we caught up with her to get the latest intel. Read on to hear all she has to say about female empowerment, comparison in the music industry, and writing music in relationships (spoiler: it's tricky).
"I always knew I wanted to perform, because as a child, I loved being the centre of attention," Muller told POPSUGAR. She was working in a pub at age 19 when she realised that "I was just sick of not feeling fulfilled, and I told myself that 'no-one else is going to do this for you, mate. You've got to either do it or just stop complaining about it,' and that was the turning point for me. The second that happened, it was like tunnel vision, and I felt like, 'OK, I'm in. This is happening.'"
In terms of her experience in the industry, Muller admitted that she's been lucky. She's had a team of incredibly strong women surrounding her since day one who have helped to keep her grounded and supported. The downside to being a woman in the industry, however, is the constant comparison. "You have to be compared to literally everybody, which I find a bit annoying. I used to get compared to Mabel all the time, and it's like, 'why can't two girls just do their thing?'"
"I'm getting better at realising that I do deserve to be here, and I've worked really hard and that this is where I'm meant to be."
Along with being compared to others, Muller's struggled to overcome self-doubt in the industry, but learning how to be on her own has proven to be one of the most important things for her. "Writing definitely helped, and I think that learning how to love myself while I was on my own. When I was growing up, I used to always, always have boyfriends, and I think once I realised that I could exist on my own and be happy, that was such a turning point for me. I think my writing got much better because I wasn't writing with a certain person in mind. Once I started writing for myself and nobody else, it would resonate with other people so much more, because it was a lot more real and genuine. I do get a bit of impostor syndrome sometimes, but I'm getting better at realising that I do deserve to be here, and I've worked really hard and that this is where I'm meant to be," she said.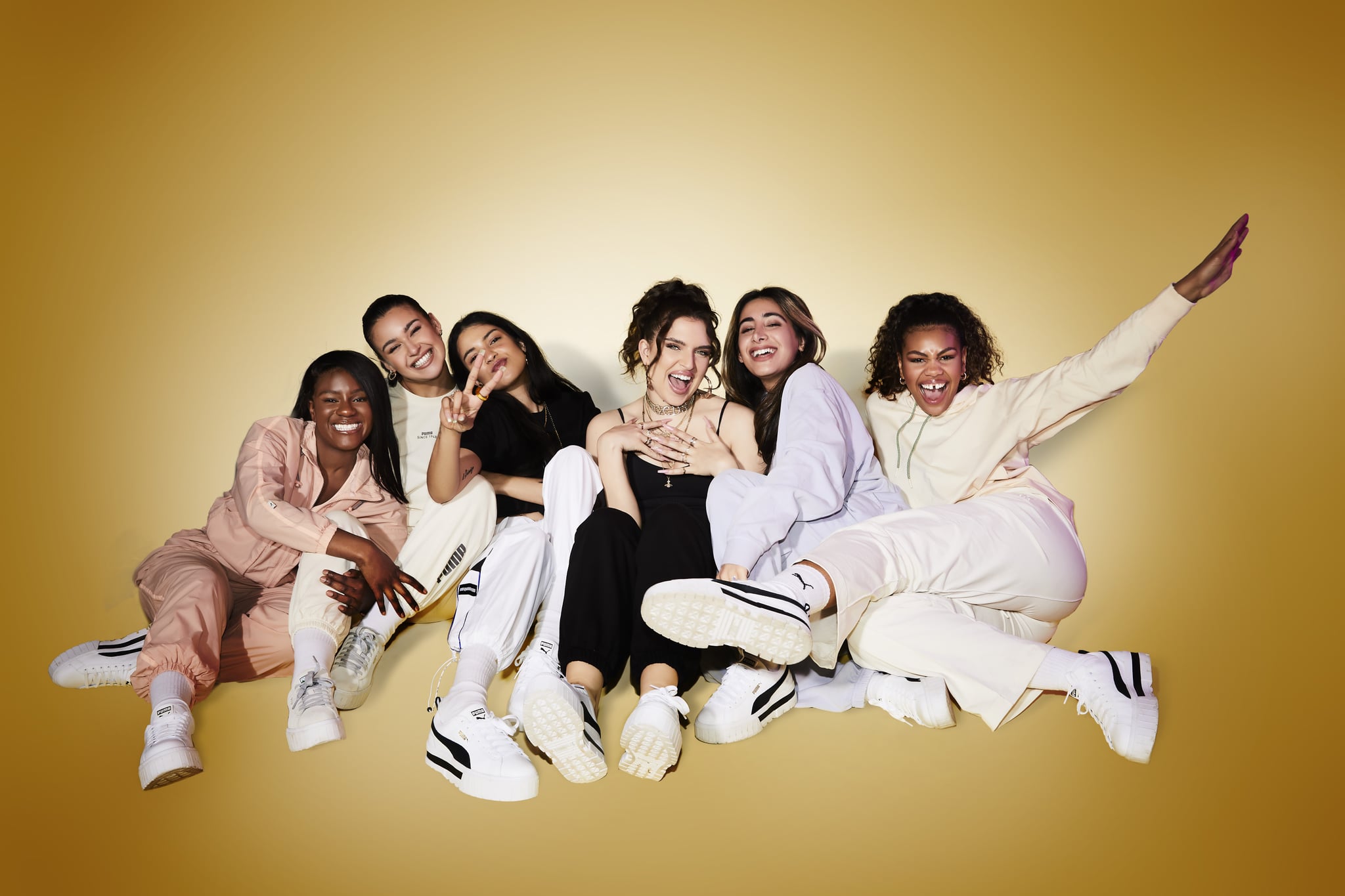 When it comes to Muller's music, her lyrics are refreshingly honest and don't shy away from telling it like it is. It's something that the singer prides herself on, and despite comments branding her as a 'man-hater', it's not about to change. "I think that now more than ever, people just want to hear honesty, and when people are going to listen to music, I think that they want it to be genuine. It's true, this is how I feel, and I'm not going to dumb it down to make you feel more comfortable — otherwise, I might as well just shut up and say nothing. That's never going to happen," she confirmed. Muller added that "I get a lot of comments saying that 'oh, you're just a man-hater, and you say you hate boys' and I'm like, 'when did I ever say that I hate boys? Are you listening to me? I never said that.' My response is always 'maybe do better in yourself, and then maybe women don't have to sing about how rubbish you can treat us' — if you have the audacity to treat women like crap, then you should be able to sit there and listen to it, too. That's my theory".
In terms of her musical inspiration, Muller's been influenced by the likes of The Chicks, Lily Allen, and Florence + The Machine. "Sonically, the thing that ties them all together is that they're all such amazing storytellers. Listening to them, I remember thinking 'oh my God, this is the best story, or this makes me feel so strongly about this and this,' and so that's what I wanted to do. I just wanted people to hear my songs and really relate to them and to see them and really feel that story," the singer told us. On a personal level, Muller's friends have been a vital support network for the artist over the years and featured in her recent Puma Mayze campaign. "I couldn't do what I do without them really, and I've known them all for over 15 years , which is just so nice. Zara is my makeup artist, so she's obviously with me all the time, and I've known her since I was 5. Having them on set was so nice. It was such a positive energy, and everyone was just rubbing off on each other," she said.
"If you have the audacity to treat women like crap, then you should be able to sit there and listen to it, too."
Looking forward, Muller has a new track releasing this month, along with her first set of live shows since before the pandemic hit. "I'm so excited. I literally feel like [the song] is just a good time for when you're out, and I just want people to want to dance to it," she said, adding that in terms of performing, "I miss it so much. It was my favourite thing to do, and actually, I think it was my favourite part of the job. I've really missed connecting with people in that way. In terms of her future goals, Muller said that "I have no ceiling when it comes to my ambitions. I want to do everything. I want a world tour, I want some number ones, but most importantly, I just want to reach as many people as possible and just be happy while doing it."
Presave Muller's latest track, "When You're Out", now.
Image Source: Olive Richardson