Videos
Nicola Coughlan and Lydia West star in Channel 4's Big Mood
[ad_1]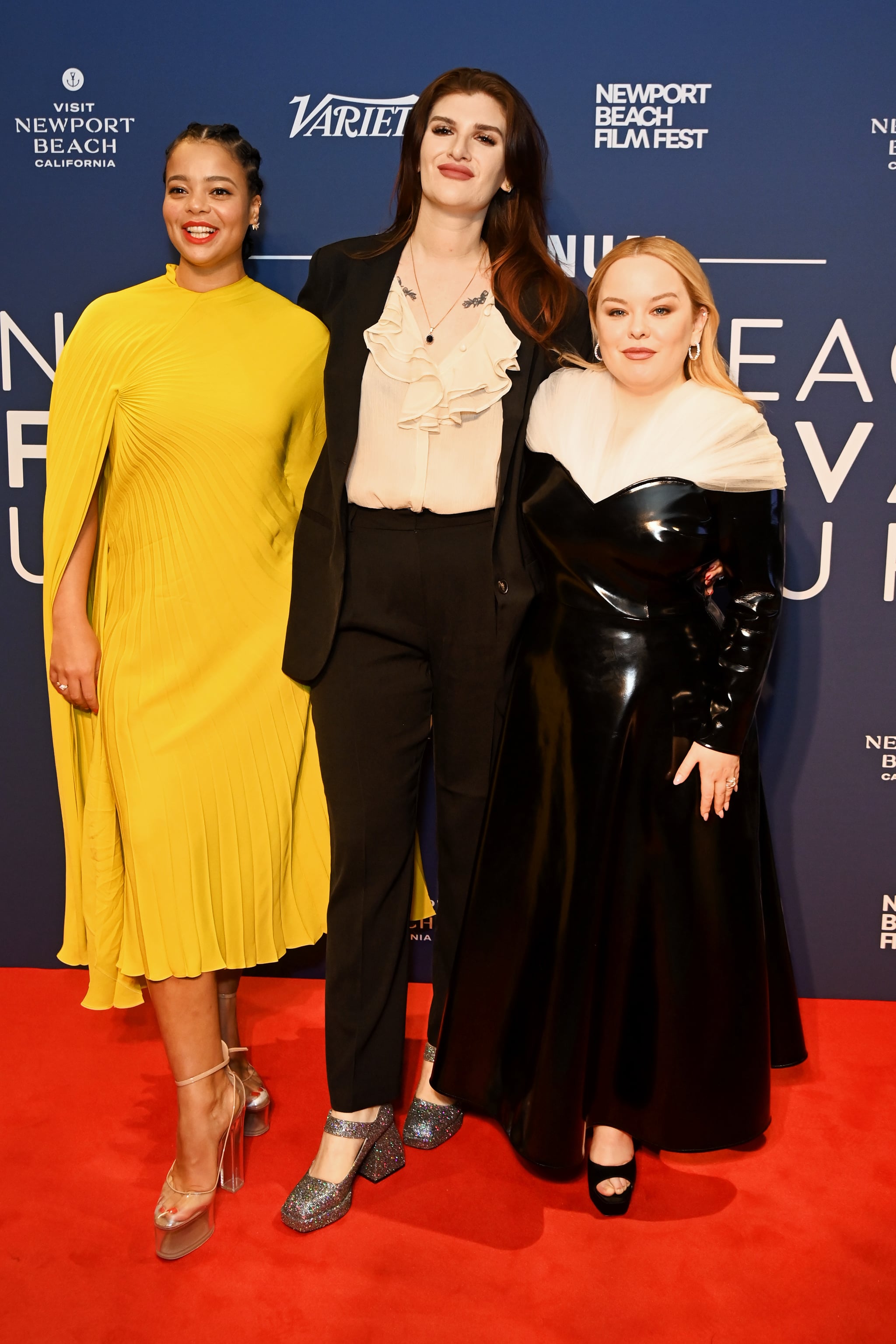 Some of the most exciting TV shows to hit our screens in recent years have undoubtedly been "Bridgerton" and "It's a Sin", and now two of the breakout stars are teaming up for a new Channel 4 comedy, titled "Big Mood". Nicola Coughlan and Lydia West have both been cast in the new six-part series, Channel 4 announced on 21 Feb., and it sounds as though it's exactly what our TV schedule needs.
Written by Camila Whitehill, the show is set to portray woman friendships and all the messy, loveable drama that entails. Upon the announcement, Coughlan wrote on Instagram: "Not every day you get to make a dream show with one of your best friends in the world and the perfect cast and an amazing director and I feel so lucky". Whitehill and Coughlan have in fact been friends for years, having met at drama school in Oxford.
"She was training to be an actor. And then when we left drama school, we were both in various states of not working and everything being a bit crap," Coughlan told Variety. "And she was like, 'I'm not gonna be an actor, I want to write.' I went to see her first short play night and she was just – she's always been insanely funny. But then, when I saw it, I was like, Oh, she's gonna be a famous writer."
West, who had first met Coughlan at the TV BAFTAs, received the script at the end of lockdown in 2021. "I just read it and I was genuinely laughing out loud," she told Variety. "It just sounded like some of the conversations I have with some of my mates."
Coughlan, West, and Whitehill were recently seen laughing together on the Newport Beach Film Festival UK Honours red carpet, and now their bond has become clear. Read on for all we know about Channel 4's "Big Mood".
"Big Mood" Cast
We know that Coughlan and West play best friends, Maggie and Eddie. Coughlan is a dab hand at comedy acting, as seen during her run in "Derry Girls" and West starred in Netflix comedy "The Pentaverate" last year, so we have high hopes for their hilarious and heartfelt dynamic. No other cast members have been revealed just yet, but we'll be keeping our eyes peeled for news.
"Big Mood" Plot
Centred around two best friends, who have been inseparable for a decade, the plot follows them reaching a crossroads in life as they begin to question their friendship. Channel 4's press release explains: "Best friends Maggie and Eddie have lived in each other's pockets for ten years, through thick, thin, and multiple challenging eyebrow trends. But with the rest of their lives looming, careers hanging in the balance, and Maggie's bipolar disorder making an unwelcome return to form, Eddie begins to question whether this friendship is really in their best interests."
Told with humour, the series will navigate through the trials and tribulations of life, covering sensitive mental health issues, as the two reach 30. "It's a pivotal point in both their lives, bringing to the surface those all-important questions – could sleeping with your former History teacher be the key to happiness? Is a basement Rat Hotel a functional alternative to pest control? How do you stop your new psychiatrist giving you worry dolls? With their twenties behind them, Maggie and Eddie's relationship faces the future – can it survive?", the press release adds. We're already hooked.
"Big Mood" Director
Written by Whitehill and produced by Fremantle's Dancing Ledge Productions, the six-part show will be directed by Rebecca Asher who has the hugely successful "Dead to Me" and "Brooklyn Nine Nine" on her CV.
"Big Mood" Release Date
No release date has been announced just yet but, according to a comment by Whitehill on Coughlan's Instagram, it looks as though filming begins in March. We're hoping for a late 2023 / early 2024 premiere.


[ad_2]

Source link