Videos
Rita Ora Prepares to Host the MTV EMAs
[ad_1]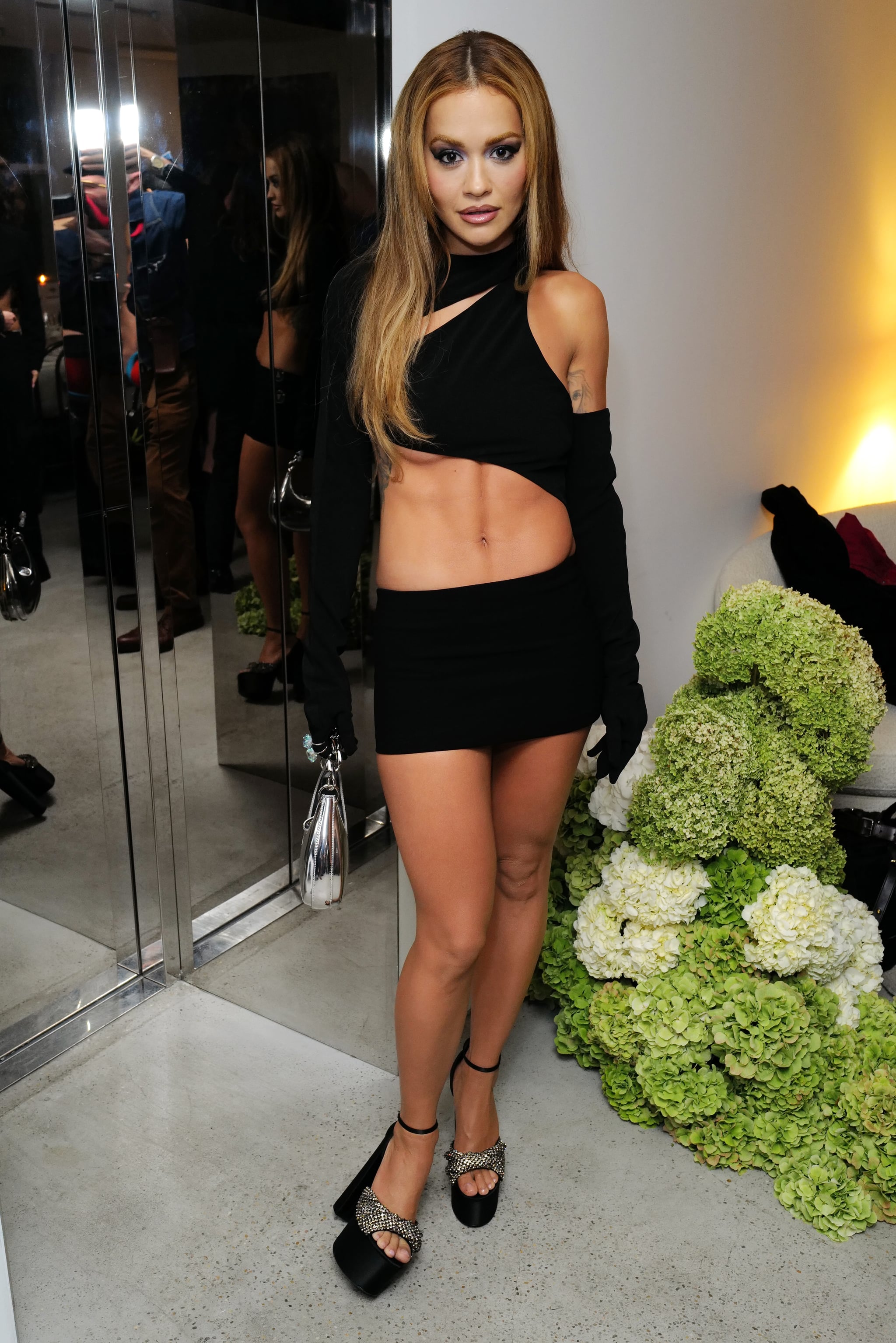 Rita Ora is preparing to take the helm at Sunday night's MTV EMAs taking place in Düsseldorf, Germany, but this time she is sharing the stage with her partner, Taika Waititi. It's the first time that a couple will have hosted the awards show and, if the teaser advert is anything to go by, we are expecting the duo to be hilarious, witty, and super cute with each other. "I can't wait for everyone to just kind of laugh at us — and with us!" she tells POPSUGAR.
Ora and Waititi, who went public with their romance in July 2021 and are rumoured to have got married in the summer, have been collaborating on ideas to bring their personalities to the show. It's the second time that Ora has hosted the MTV EMAs, having first taken the reins in 2017, but with Waititi in tow, it's set to be a totally different experience. "We've got a similar sense of humour, you know, which makes working together a dream. We're sort of spontaneous and don't mind taking the mickey out of ourselves. We just get on really well, thankfully, so that's going to be great . . . he's my partner in crime so it's a joy to work with him," she says. Although, that doesn't mean the two always see eye-to-eye. "I'd like to think I'm a better singer than Taika, even though he likes to think different," she jokes.
Watching the two banter each other on stage is not the only element we are looking forward to. Ora, who is known for pushing the boundaries with her statement style, promises some "pretty major" fashion moments. "I'm just trying to bring popstar fashion back, like the Britney low rises, everything we loved about the 2000s of pop music, that was iconic," Ora says. "Like all the really low v-necks, and the wavy crimped hair. I mean there's just so many moments that I loved about pop growing up so that's what I want to bring back." Y2k fashion has been a standout trend this year so Ora is certainly channelling the right era.
While there's a whole host of incredible artists nominated for awards, and an impressive roster of performances, including Ava Max, Bebe Rexha, Stormzy, and Lewis Capaldi, Ora teases that the fun really starts when the camera stops rolling — especially for the Brits. "I feel like we're just going to see each other, have a good time, and then when the camera is off and the live feed is off, finally we can have a drink!" she laughs. "British people are just like 'give me a pint and let's get on with it'. So, you know, maybe that's what's going to happen." Cheers to that!
Tune into the MTV EMAs on Sunday 13 Nov. at 9pm on MTV and from 14 Nov. on Paramount+ UK.


[ad_2]

Source link