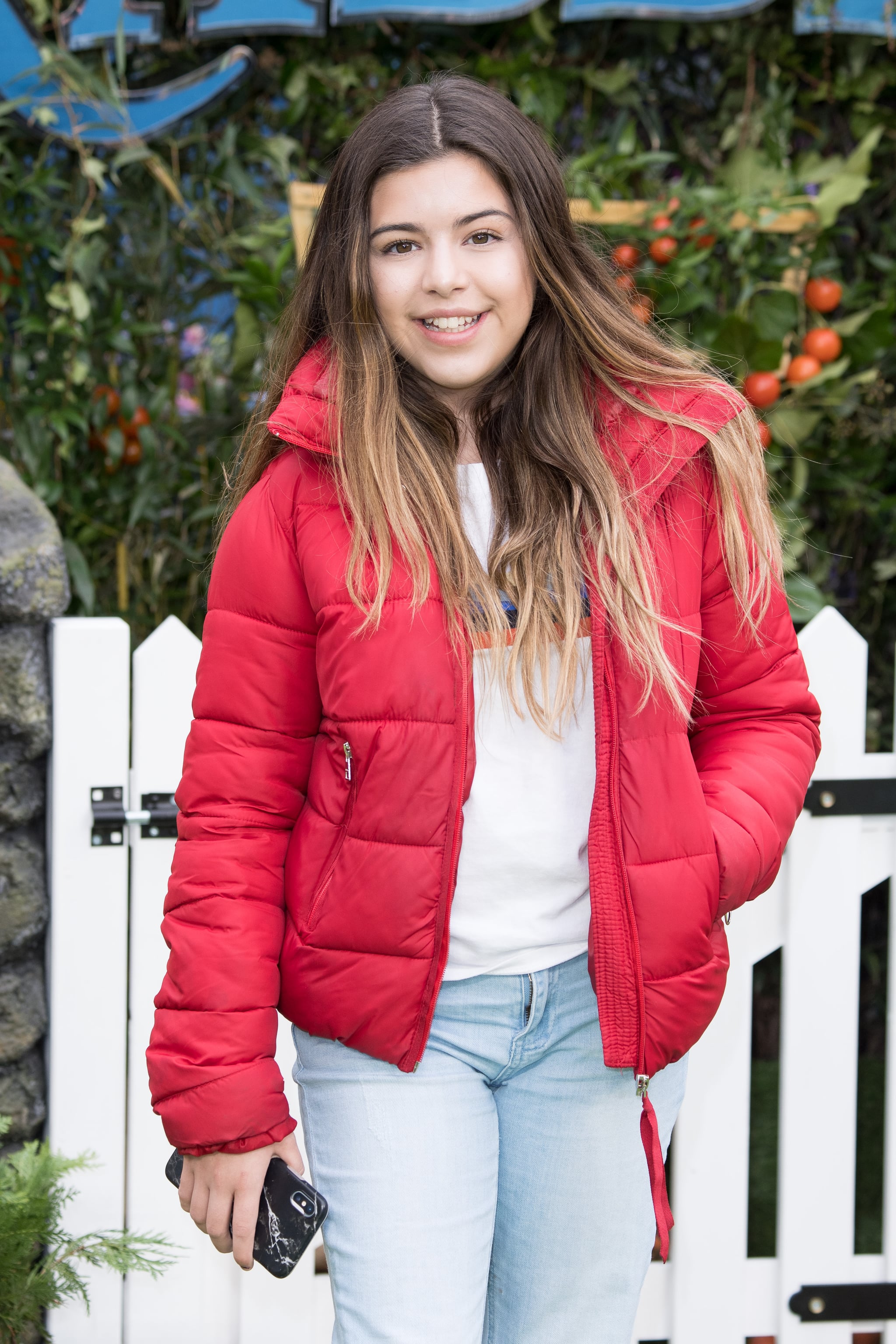 Sophia Grace Bronwlee has become a mum! "The Ellen DeGeneres Show" star posted an adorable photo on her Instagram of tiny baby hands next to her own, in black and white, simply captioned with the date she gave birth — 26 Feb.— and a white heart emoji. And who was one of the first to comment on the happy post? Ellen DeGeneres, of course. "Welcome to the world, Nicki Minaj the 3rd!" she wrote, referencing Bronwlee's iconic performance of Minaj's "Super Bass" on the TV show when she was 8 years old. Her cousin, Rosie McClelland, who was also a star on the show, reposted the baby photo on her own Instagram, adding "I love him so much."
The 19-year-old announced she was pregnant on 22 Oct. via a video on her YouTube channel, telling fans she was "shocked" when she first found out, but was "super, super happy about it." Soon after Brownlee revealed the news, 16-year-old singer McClelland posted a photo of her hugging her cousin alongside a sweet caption. "Together forever, words can't explain this feeling!" she wrote. "So excited for this next chapter, here for you will buy milk, babysit, but I don't think I can change a nappy just yet 😂 love you so much." Just a couple of weeks after the initial announcement, Brownlee revealed she was having a boy. "When I first found out that I was having a boy, I honestly wasn't shocked, because I just felt like from the start that I was going to be a boy mum," she said on her YouTube channel.
Brownlee and McClelland became child stars following their initial appearance on "The Ellen DeGeneres Show" in 2011. They went on to be regulars on the show and starred un their own 2014 film, "Sophie Grace & Rosie's Royal Adventure". While Bronwlee is not ready to reveal the identity of her baby's father, she has said he is part of her life. Brownlee joins Molly-Mae Hague and Stacey Dooley in becoming a first-time mum this year, so she's in good company. We just hope she's been singing the Minaj lyric "Boy, you got my heartbeat runnin' away" to her new son!