[ad_1]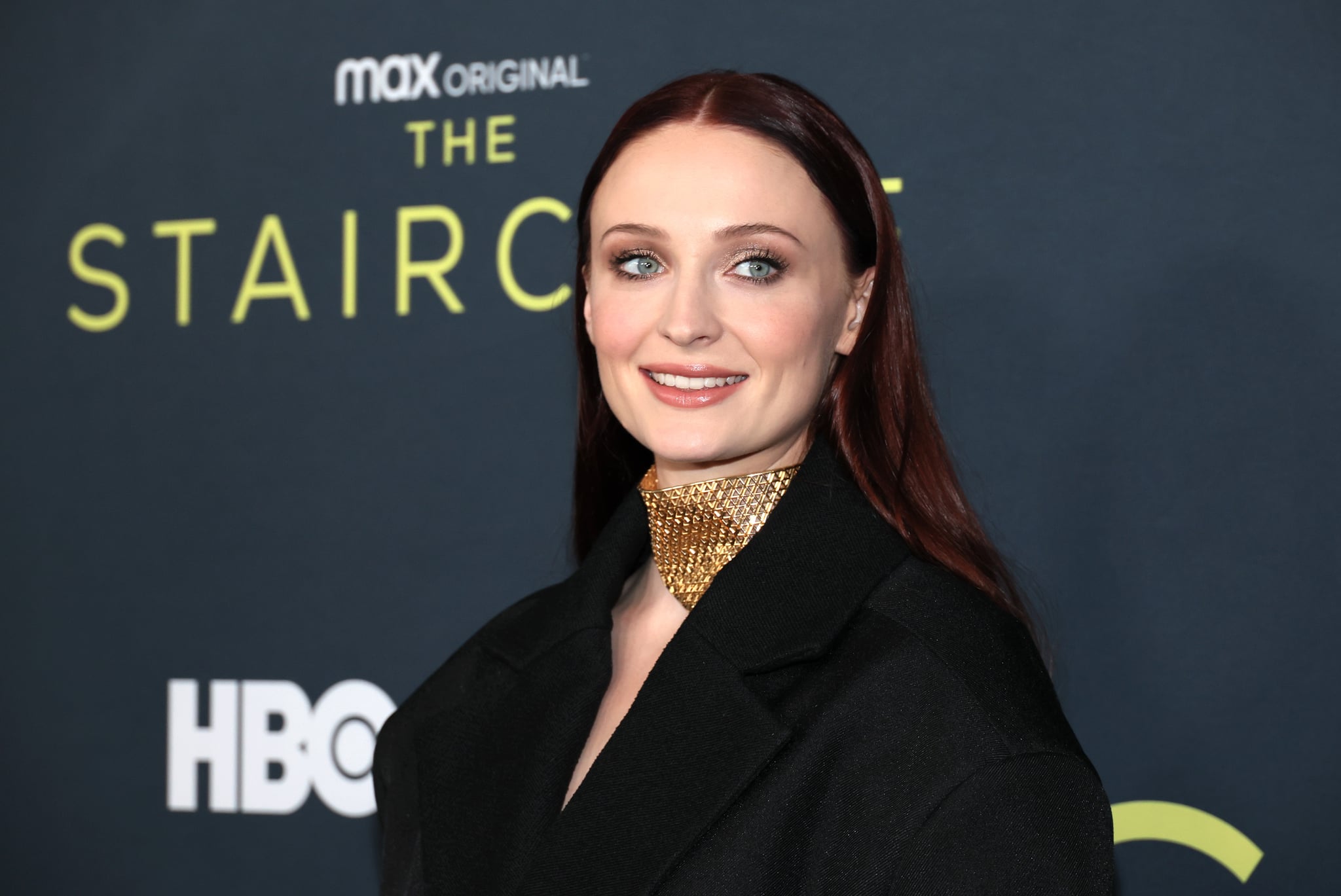 Image Source: Getty
We're all for odd food combinations, but Sophie Turner's revelation that her go-to snack after a night out with friends is to boil a pot of pasta and add gravy might just just be a step too far. Speaking to British Vogue for its "In The Bag" social media series, "The Staircase" star admitted to keeping gravy granules in her Louis Vuitton Twist Bag in case of any food-related emergencies.
The 26-year-old pulled out the Bisto gravy sachet, and explained: "You know, when I got back from a night out with my friends, I'd put on the pot, make some pasta and put some gravy on it." Turner even went on to plead with the brand to send her some of the goods. "Please Bisto, if you're watching this I want all your gravy."
While a Bisto-Turner partnership would definitely be an advert we'd love to see, we just simply can't get our head around using gravy over pasta. Pesto? Sure. Pomodoro? Of course. But gravy? And we aren't the only ones to question her taste buds. Fans have commented: "Why is nobody talking about gravy and pasta? Surely this is not a normal thing?" and "Bisto pasta? Gross."
This isn't the first time Turner has spoken of her love of the sauce. In an interview with Elle UK last month, she said: "I buy stuff from the British Marketplace. In the States, the chocolate ain't good, the crisps ain't good. It's not the same. I need my Bisto gravy – all the good sh*t!"
Filming her "In the Bag" video at The Dorchester, London, Turner's snack-heavy segment doesn't stop with gravy. Pregnant with her second child with husband Joe Jonas, the mum revealed she always has to carry a snack for her daughter, because she'll be "yelled at by my child" if she leaves the house without them. She also carries Dairy Milk chocolate bars that she admitted to eating each night while filming "Game of Thrones". And oversized sunglasses that she admitted she wears on her "pea head" to hide her face if she steps out and doesn't want to be recognised.
We love Turner's food quirks, but are unlikely to give this pasta dish a try. It's rare to hear someone talk about Bisto gravy so passionately away from a Sunday roast, so surely it's only a matter of time before the brand taps her up for an ad. We can already imagine a "Sophie Turner Spills The Gravy" idea in the works.


[ad_2]

Source link