Videos
Why the BAFTA Awards Make Me Proud to Be British Essay
[ad_1]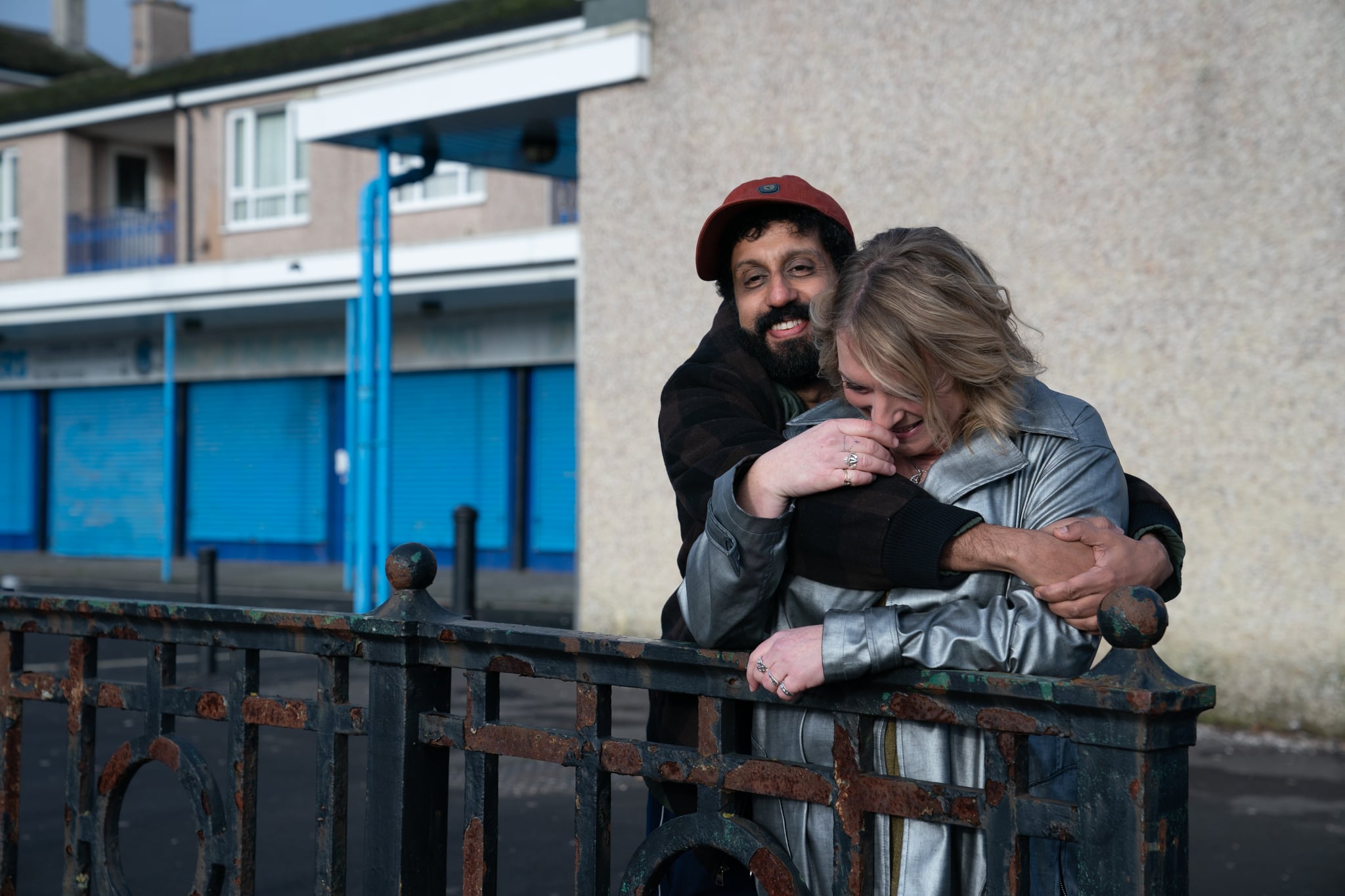 Image Source: Organic Publicity
As a longtime lover of film, I have always been fascinated by awards season. Like a football fan following the Premier League, I would track each major player's movement throughout the season, attentively waiting to see the results of each game. However, whilst the glamour and allure of American awards ceremonies such as the Golden Globes and the Oscars culturally reigns supreme, it is the BAFTAs that have always held a closer place in my heart. Taking place on home soil, there is a greater connection to the voting body and the cultural context in which they have selected these films. I wouldn't consider myself a particularly patriotic person, but there is no denying that BAFTAs's very specific way of celebrating Britain is something that makes my heart sing. In particular, its celebration of British cinema and exalting of global voices, makes me proud to be British — even in an era when our country's politics leave little to be desired.
On the global stage, British cinema, or at least the facet of it that is internationally renowned, is often reduced to period dramas. Films like "1917" and "The King's Speech", or even this year's "Belfast", thrive. These are all films that undoubtedly deserve to be celebrated, but it is also true that they perpetuate a very specific type of "Britishness" and one that's not the most reflective of the UK's current state. It's something that's particularly come into question in this past year, following former media minister John Whittingdale introducing legal requirements to produce "distinctively British" television content. And while the sentiment of celebrating what makes us distinct as a nation isn't dishonourable, an underlying meaning was presumed given the examples that Whittingdale put forward: "Only Fools and Horses", "Dad's Army", "Bake Off", "Downton Abbey", and "Doctor Who."
In contrast to this restricted view of what it means to be British, BAFTA celebrates the breadth of both British experience and creativity. While its frontline categories, such as best film, can fall into the same trap as the Oscars, its categories specifically designated to celebrate British cinema offer an insight into contemporary Britain. Blockbusters such as the James Bond films, "Harry Potter", and "Rocketman" find themselves on the list, but so do indie films like "Sorry We've Missed You", "God's Own Country", and "Limbo" — all films that depict working class or migrant lives in the UK, with a willingness to explore the grittier, more truthful elements of that lived experience.
"We live in a world where creativity and sheer brilliance in cinema cannot be, and never should be, limited to what comes out of the countries with the loudest voices."
What's great about these stories being spotlighted is that they aren't limited to white characters. One of last year's most nominated films, with seven nominations, was Sarah Gavron's "Rocks". The film follows a Black teenage girl (played by EE Rising Star Winner Bukky Bakray) who is forced to take care of her younger brother after their mother leaves them. Its principal cast is made up of British youth, many of whom are people of colour; and these girls are depicted in a way that perfectly captures secondary school life in the UK. This year's pickings include "After Love", centred around a Muslim protagonist and directed by British-Pakistani director Aleem Khan, and "Ali & Ava", an interracial romance that is still very distinctly British.
The vast variety in British creativity is also highlighted, with genre films seeming to be much more frequently recognised than at other awards shows. Comedies have historically made the nominations list for outstanding british film, as well as these past few years nominating horror films such as "Saint Maud", "His House", and "Last Night in Soho". As well, players from these films find themselves nominated in acting categories, something which, particularly for horror actors, is unheard of at the Oscars. However, it's not only the celebration of home talent that sets the BAFTAs apart but equally their willingness to recognise that good cinema isn't limited to the US and UK. It took the Academy 92 years to recognise a non-English Language film as best picture, with "Parasite" claiming that honour in 2020. In contrast, it took only three years for the same landmark to happen at the BAFTAs, with the Italian film "Bicycle Thieves" winning best picture as early as 1949.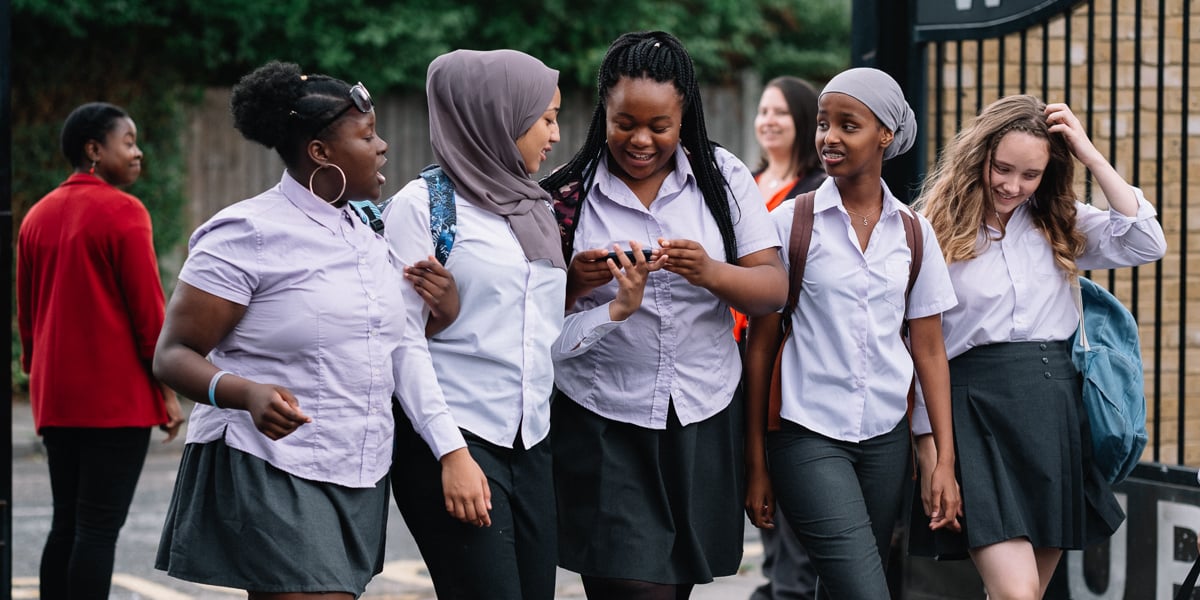 Image Source: Netflix
When it comes to recognising acting talent, BAFTA had separate categories for British and foreign talent until the 1970s, but the categories merging hasn't stopped the recognition of performances from other countries' cinema. Norwegian actress Renate Reinsve finds herself nominated this year for her remarkably truthful turn in "The Worst Person in the World", and last year, Indian actor Adarsh Gourav and Danish icon Mads Mikkelsen also garnered nominations.
BAFTA isn't perfect, and when it comes to diversity, its recent wins are to be celebrated, but not heralded as the work of representation in awards shows being finished. The changes in the voting process in the past two years have certainly helped toward a wider group of people being nominated, but the wins often feel as safe as other awards shows. However, as a British-Asian, and particularly one who has always been infatuated with the film industry, its efforts toward representation have not gone unnoticed. It's easy to talk about the ways in which being seen on screen affects a person's relationship with their cultural identity, but the importance of it cannot be overstated. Awards shows are not the deciding factor of a film's quality or value, but their influence on what gets made going forward is decidedly felt. As well, they demonstrate to the wider industry and cultural spheres that these stories being recognised are stories worth being told.
"Awards shows are not the deciding factor of a film's quality or value, but their influence on what gets made going forward is decidedly felt."
When I see young Black women being nominated for a film like "Rocks" that allows them to be unapologetically themselves, it is a glorious and necessary reminder that their stories are worth telling. When I see a film like "Boiling Point," which showcases the inner workings of the service industry, it highlights the fact that humanity can be found in even the most difficult of places. When films like "Parasite" or this year's "Drive My Car" get nominated, it helps to reassess the place of Western art in the world and reminds me that we live in a world where creativity and sheer brilliance in cinema cannot be, and never should be, limited to what comes out of the countries with the loudest voices.
BAFTA makes me proud to be British and proud to identify as such alongside the voting bodies of these awards. It does this by celebrating the sheer vastness and variety of British experience, and more widely human experience, championing those who dare to put it on film. When it comes to the statues being awarded, I'm sure it will fall into the pattern we expect at this stage of awards season. However, when it comes to reading a new set of nominations each year, it's the BAFTAs announcement that has me most excited as a filmgoer, a creative, a lover of international cinema, and as a Brit.
Image Sources: Organic Publicity and
Netflix


[ad_2]

Source link